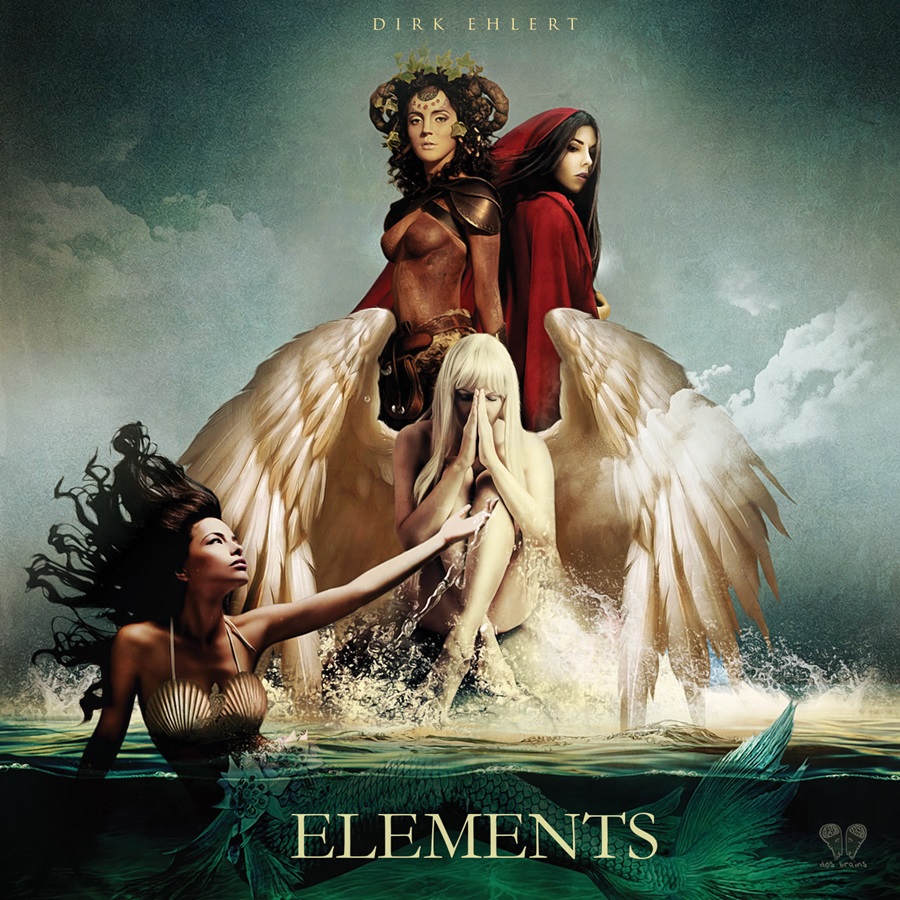 Elements is Dirk Ehlert's first solo album, published by dos brains.
Elements is Ehlert's best work to date, offering an intense and emotional musical journey – soaring, epic and uplifting, combining orchestra and female vocals. Vocalists Úyanga Bold, Celica Soldream, Laurie Ann Haus, Gaby Koss, Merethe Soldvedt and Julie Elven are featured on this album, as well as cellists Vesislava Todorova and Caro Teruel.
"After more than one year in the making, Elements takes you on a sonic journey through time and space, history and future, darkness and light", dos brains announces. "Dirk interweaves his musical history from symphonic metal with his experience of being a successful trailer music composer since more than 5 years with influences of world music, classical music, electronica and film scoring."
The album was mixed and mastered by Mathieu Hallouin and the cover artwork was made by Ryo Ishido.
For the curious ones, the album also includes the original version of the track "Excelsior", released as a single in 2012.
To find out more about the creative process behind Elements, don't miss Dirk Ehlert's interview with Behind The Audio (ex-SoundtracksAndTrailerMusic).

Elements is available to the public for purchase through iTunes, Amazon, Bandcamp and CDBaby. For licensing information, contact dos brains.