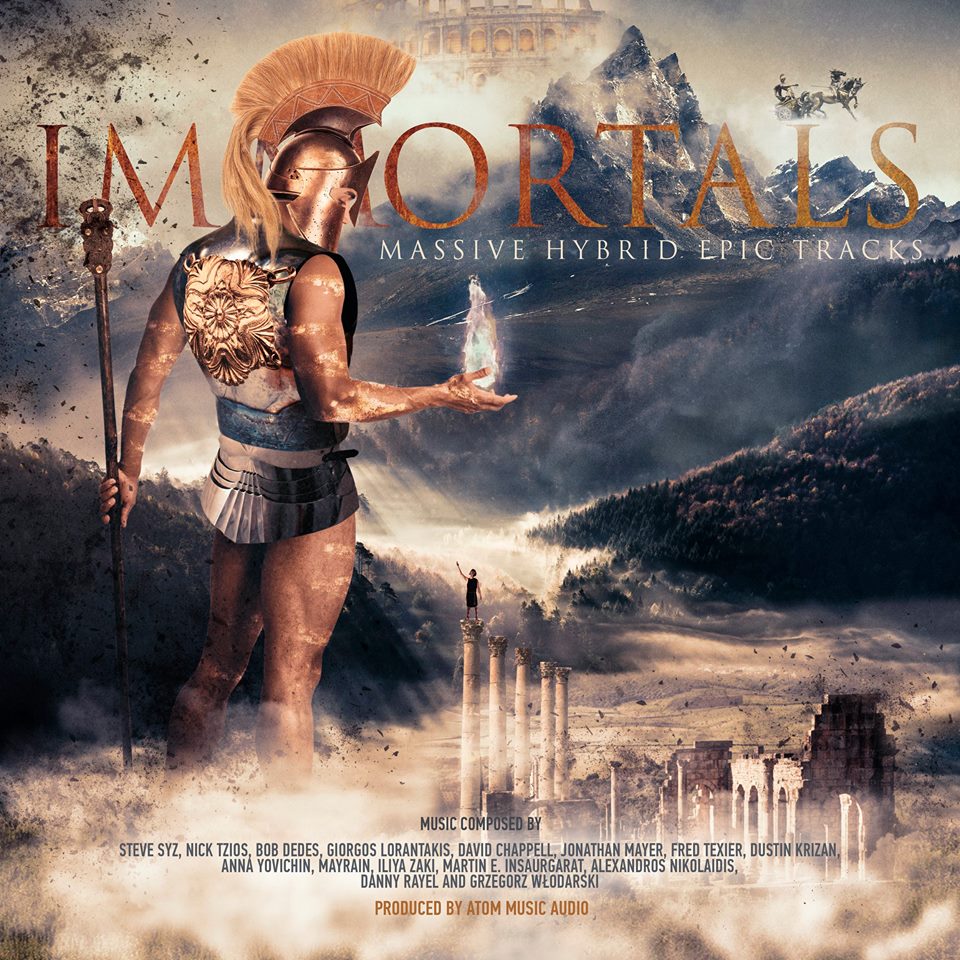 Atom Music Audio: Immortals
Immortals is a recent release from Atom Music Audio, delivering massive, heroic and uplifting music.
Immortals "contains 18 powerful, epic, dark, heroic, hybrid and surprisingly heavy throughout tracks", as the company describes it. "The music suits perfectly a great movie trailer and is totally immersive, effortlessly transporting the mind to epic battlefields from eternity past, present and future."
Immortals features a large team of composers – May Rain, Giorgos Lorantakis, Alexandros Nikolaidis, Steve Syz, David Chappell, Daniel Psaras, Iliya Zaki, Grzegorz Włodarski, Martin E. Insaurgarat, Bob Dedes, Fred Texier, Jonathan Mayer, Dustin Krizan and Nick Tzios.
About Atom Music Audio
Atom Music Audio is a premium music production company for motion picture and entertainment advertisement. Launched in the summer of 2016 by Lyubomir Yordanov, it is based in Sofia, Bulgaria.

Immortals is available to the public for purchase through iTunes, Amazon, Bandcamp, Spotify and 7digital (lossless format). For licensing information, contact Atom Music Audio.