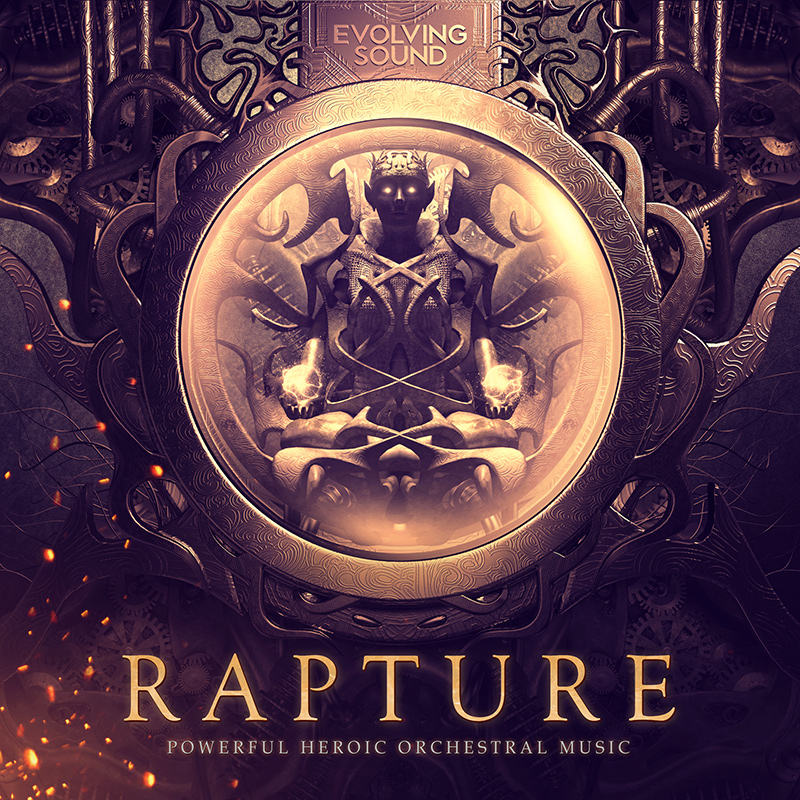 Introducing: Evolving Sound
Evolving Sound is a UK based music production company, founded in February 2017 and specialising in high-end dynamic content for trailers, TV, games and film.
Their catalog currently consists of three albums.
The first album, Rapture, features emotional and sweeping orchestral music. "Recorded with the awesome Budapest Symphony Orchestra, Rapture is a treasure chest of rousing, inspiring and heroic orchestral trailer-tracks, from moody and understated through emotional and melancholic to rampant and bombastic."
Rapture was composed by Harry Lightfoot, Cesc Vila Aulina, Alex Baranowski, Stephan Fischer, Jules Bromley, Nik Ammar, Mike Reed, Ian Dolamore, Space Fox, and Stephen Baysted. The album is available for listening on the Evolving Sound website, and for purchase on iTunes, Amazon and CDBaby.
The second album, Regenerate, consists of hard-hitting, action-packed, suspenseful music – "powerful, modern orchestral-hybrid and live orchestral material, Regenerate melds edgy percussion and atmospheric synthetic components, with the power and emotion of the orchestra for a distinctive, contemporary set of tracks which explore the darker side of dramatic music."
Regenerate composed by Stephen Fischer, Jules Bromley, Josh Wynter, Nik Ammar, Mike Reed, Jonas Grauer, Kevin Sargent, and Pontus Rufelt. You can listen to the entire album here, and buy it on iTunes, Amazon and CDBaby.
The third album, Spiked, is a combination of sound design, electronic sounds and orchestra : "from grinding abrasive textures and rhythms, through dark, hypnotically pulsating, mind-bending soundscapes, to distinctly Scandic evolving melodica, Spiked is a journey into modern electronica, trailer-style."
Spiked was composed by Tom Evans, Lex Shellard, Josh Wynter, Jules Bromley, Michael Maas, Kevin Sargent, Jonas Grauer, and Ross Tregenza. The album is available for listening here and can be purchased on iTunes, Amazon and CDBaby.

For licensing information, contact Evolving Sound.