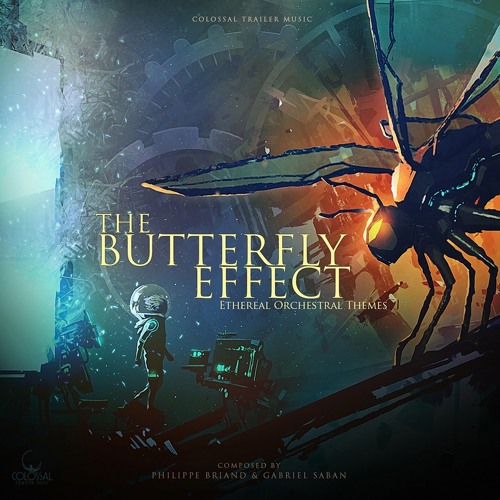 Colossal Trailer Music: The Butterfly Effect
The Butterfly Effect is a new industry release from Colossal Trailer Music. Intense, emotional, soaring and dramatic, it was composed by Gabriel Saban and Philippe Briand.
"The Butterfly Effect is a grand ethereal orchestral album, with dreamy textures, mesmerizing themes and emotional, evocative pulsating pads. This beautiful and atmospheric album is the perfect underscore for any scene needing that awe-inspiring emotive melodic tension", according to the company.
The album cover art was made by Ryo Ishido-Brighton.

The Butterfly Effect is currently not available to the public for purchase. For licensing information, contact Colossal Trailer Music.