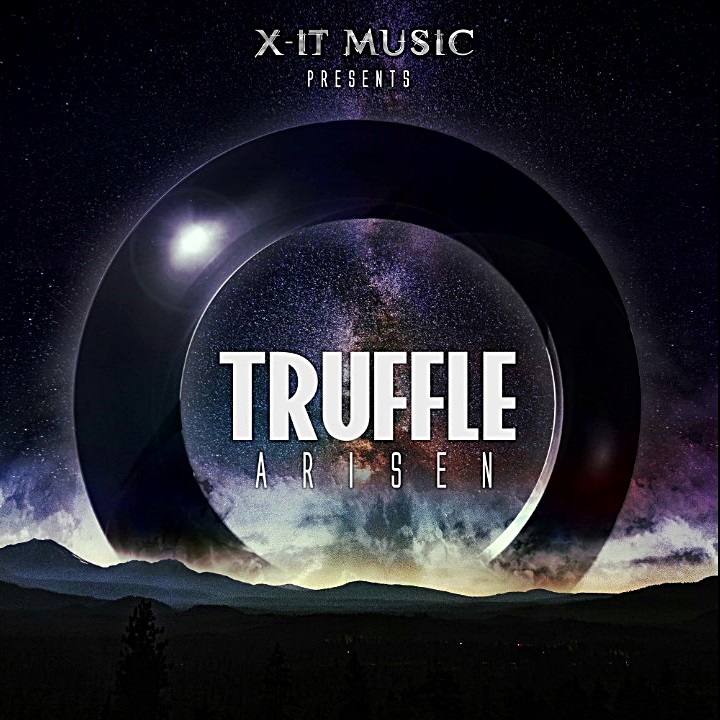 Arisen, the Debut Album from Truffle
Arisen is the debut album from Truffle, a collective of composers. Published by X-IT Music, Arisen is a hybrid electro/orchestral album, consisting of modern, massive, suspenseful and action-packed music.
"From a far off land, many leagues across the oceans, a trio of wise young tunesmiths (Amos, Marc and Ibrah) approached us bearing gifts in the form of Trailer Cues… "X-IT says. "They call themselves… TRUFFLE". Their first album, Arisen, is a "collection of primarily (but not solely) hybrid/orchestral cues for epic action, sweeping drama and slick sci-fi."
About Truffle
Pronunciation: /ˈtrʌf(ə)l/
A strong-smelling underground music  that resembles an irregular, rough-skinned sound, growing chiefly in broadleaved woodland on calcareous studios. It is considered a musical delicacy and found, especially in Spain, with the aid of trained composers and sound designers.
Truffle specializes in creating original music and sound design for film and advertising.
For more information, visit https://www.trufflemusica.com or http://www.xitmusic.com

Arisen is currently not available to the public for purchase. For licensing information, contact X-IT Music.