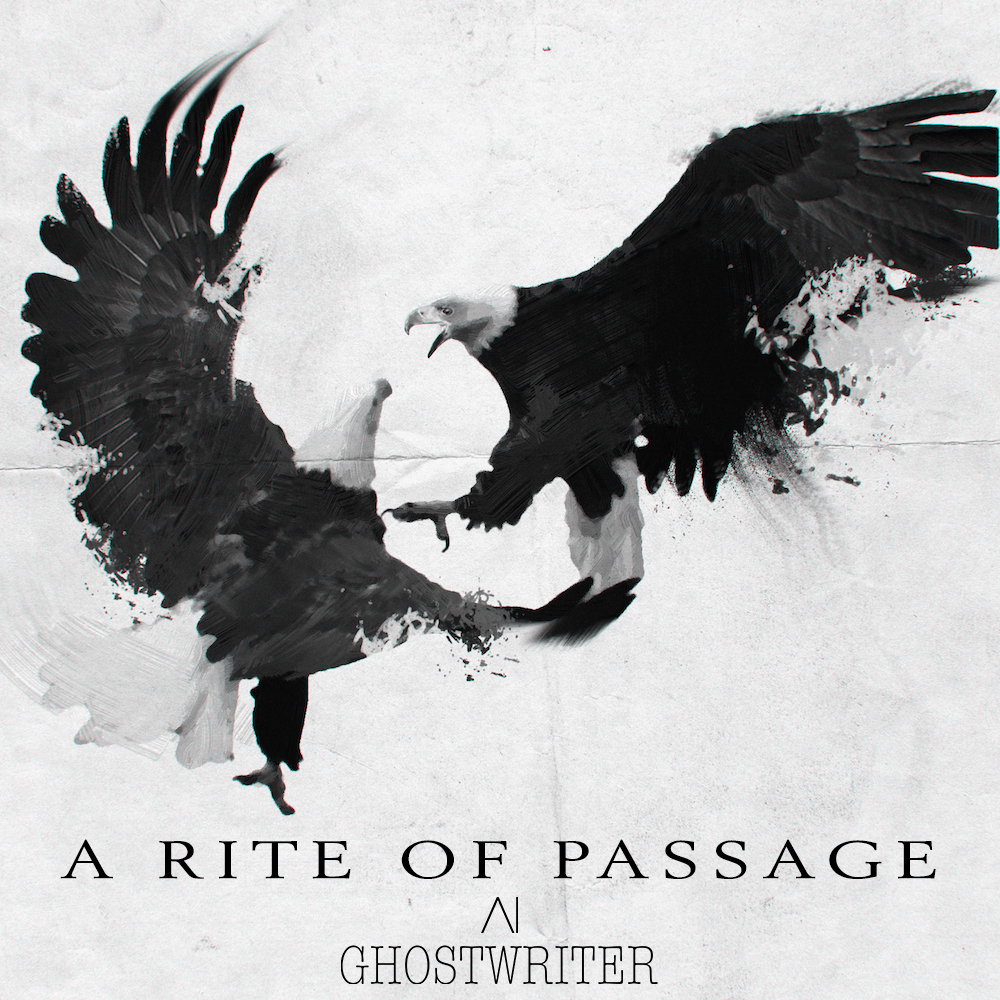 A Rite of Passage: Interview with Atelier Inspiration
A Rite of Passage is a beautiful orchestral album of soaring, emotional and epic music, released by Atelier Inspiration in partnership with Ghostwriter Music.
Recorded live in Budapest, this album marks the debut of Atelier Inspiration as well as their first collaboration with Ghostwriter. "Atelier Inspiration make their debut in epic fashion with A Rite Of Passage: 12 cues, perfect for epic blockbuster movie campaigns. The company kickstarts its journey into the world of production music with an album 'from the heart'. Soaring and uplifting melodies, big and emotional chords, music that moves you. A Rite of Passage was recorded in Budapest at the famous Studio 22 with a 60 piece string and brass orchestra."
The trailer music company Atelier Inspiration is a subdivision of Audio Imperia, a well-known sample library developer, while Ghostwriter is a compagny that was founded two years ago, specializing on custom music and sound design.
Behind the project of A Rite of Passage is Jan Hoeglund. The album features various composers – Cedric Baravaglio, Daniel Beijbom, James Everingham, Jean-Gabriel Raynaud and Blake Robinson. The album was mixed and mastered by Toby Mason.
INTERVIEW
Trailer Music News: Can you talk about your new label, Atelier Inspiration Music, and the partnership with Ghostwriter Music? What genre(s) of trailer music will be featured?
Atelier Inspiration: Thank you so much for having us! Through the partnership with Ghostwriter Music, the label essentially is the premium library music arm of Ghostwriter Music. I met Chris Bragg and Travis Michaud through a mutual friend, Merethe Soltvedt, at a composer meet-up in LA. We all share the same vision as to how to push the envelope in this industry, so it felt like the perfect match and made total sense to team our two companies up. We will mainly focus on theatrical trailer music, so we're not excluding any genres at this point.
TMN: What was the creative process behind your first album, A Rite of Passage? How was the collaboration with the different composers?
AI: The creative process for this first release was quite simple actually. It was a 100% passion project. The idea was to focus on the music, to focus on emotional themes and to not worry too much about conventions. Of course, we had theatrical trailers in mind with the music but it was more important to really allow the composers that we had on this album to write from the heart. And we could not have asked for a better group of composers. An all around wonderful team of just pure talent, including our orchestrator and our mixing/mastering engineer. We feel very fortunate for sure.
TMN: To record the album live in Budapest must have been a wonderful experience – how did the recording sessions go?
AI: I could not agree more. It is beyond exciting to record an album with a live orchestra. You can make wonderful music with sample libraries, but there is something that happens when you have a group of players and a great studio that is difficult to capture otherwise. Especially for emotional music like we have on this album, it does make quite a difference. And to make this even more special, it was the first time for Cedric (Baravaglio) and James (Everingham) to have any of their music performed by a live orchestra. James was able to fly over to Budapest for the sessions and had a wonderful experience, a great milestone in the career of any composer. And the sessions were incredibly fun for all of us.
LIttle glimpse with raw sound of my first recording session ever :)It was so cool !With Atelier Inspiration Music and Ghostwriter Music

Posted by Cedric Baravaglio on Thursday, July 27, 2017
We had everybody on a group chat and it was just a blast. Not only did we want to support musicians / orchestras by going this route, but also show our total commitment to the composers that we work with. As a production music label, we are new to the scene and we really wanted to make a statement that we are fiercely committed to our team and to delivering nothing but the highest quality of music.
TMN: What are your future projects?
AI: We have a number of albums in the works actually, with a percussion focused album coming out next. Our goal is to keep quality over quantity in mind and create music that will make an impact in the industry. We hope our future projects will set the trend.

A Rite of Passage is currently not available to the public for purchase. For licensing information, contact Atelier Inspiration.