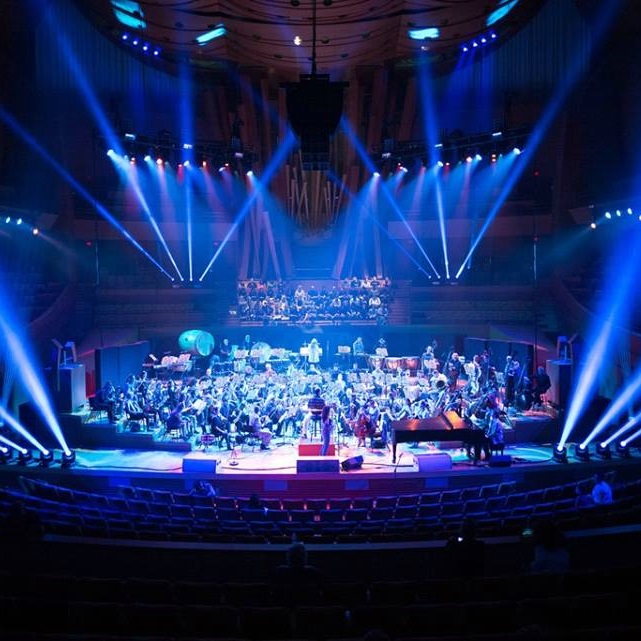 Two Steps From Hell's Music will be Performed Live at Film Music Prague
Film Music Prague, an annual Czech festival of film music, recently announced a concert of music from Two Steps From Hell. The event will take place on April 20, 2018 at Forum Karlin in Prague.
Although this is not an official Two Steps From Hell event, the concert will be orchestrated and conducted by Petr Pololanik, who recorded many famous albums from the band. Nick Phoenix and Thomas Bergersen will also be there as guests.
"Composers Thomas Bergersen and Nick Phoenix will be festival guests (not performers)", Film Music Prague says. "They are famous for their music for teasers and trailers of Hollywood blockbusters. Symphony orchestra, choir and soloist will perform the concert under baton of longtime collaborator Petr Pololanik. Concert will be on 20th April 2018 in Forum Karlin, Prague. The upcoming program will be massive! Stay tuned."
The full program of the show will be revealed soon.
Here's Two Steps From Hell's official statement about the concert (via Facebook):
"Dear Friends and Fans, you may have read about the concert in Prague – 2018. We would like to make it clear that this is NOT an official Two Steps From Hell concert, although Nick and Thomas have been invited as guests (not performers). We are working on other concerts and shows that will be official Two Steps productions by Thomas and Nick. Stay tuned! Meanwhile, the wonderful orchestra in Czech will be playing a bunch of your favorite tunes in their planned 2018 concert."
So far, Two Steps From Hell has performed live only once, in Los Angeles in 2013, and fans are eagerly waiting for new concerts worldwide.
More information about the concert in Prague, and tickets are available here.