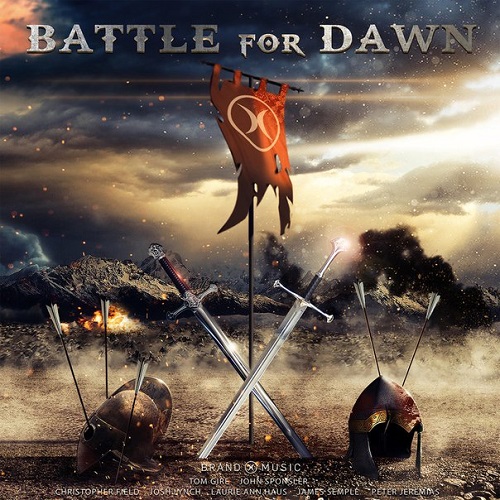 Battle For Dawn: A New Best-Of From Brand X Music
Brand X Music recently released another public compilation, entitled Battle For Dawn. 
With this release, the company celebrates their 15th year of existence – and their exciting musical adventure: a decade and a half of "epicness", with many placements in various movie advertising campaigns over these years.
The tracklist of the album was made in collaboration with fans. "In celebration of 15 years composing for some of early 2000's greatest Hollywood classics, Brand X Music proudly release this best-of album created and curated entirely by fan demand! Battle For Dawn features classic Brand X Music tracks used in film campaigns from Finding Dory ("Winning Moment") to The Hunger Games ("Auryn"), made publicly available for the first time in this epic collection."
A CD version will be released soon.

Battle For Dawn is available to the public for purchase via iTunes, Amazon and Bandcamp. For licensing information, contact Brand X Music.