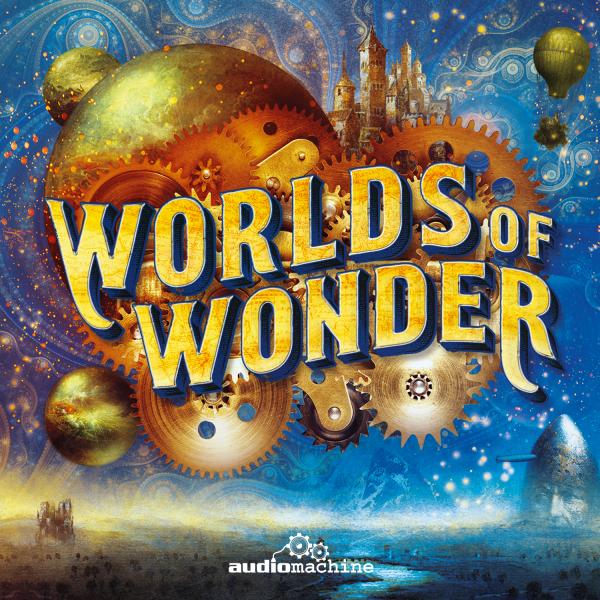 audiomachine: Worlds of Wonder
A new album is available for listening and licensing on audiomachine's website, Worlds of Wonder.
This orchestral album is a "celebration of magic, mystery and mayhem" according to its creators – "a musical elixir concocted at legendary Abbey Road Studios from the fantastical mind of audiomachine."
Worlds of Wonder offers mainly music filled with adventure, mystery and magic, sometimes reminiscent of various universes such as Harry Potter ("The Wandmaker" for example). The tracks are also epic and heroic at times ("Fate's Compass", "Dark Crusaders", "Borne of Iron"…), or even inspiring and emotional ("Morning Rise", "Festival of Light", "Take Flight"…).
Worlds of Wonder was composed by Paul Dinletir, Kevin Rix, Harry Lightfoot, Piotr Adam Musial, Bianca Ban, Mike Patti and Mike Rubino.
You will find more information on audiomachine's website.

Worlds of Wonder is currently not available to the public for purchase. For licensing information, contact audiomachine.