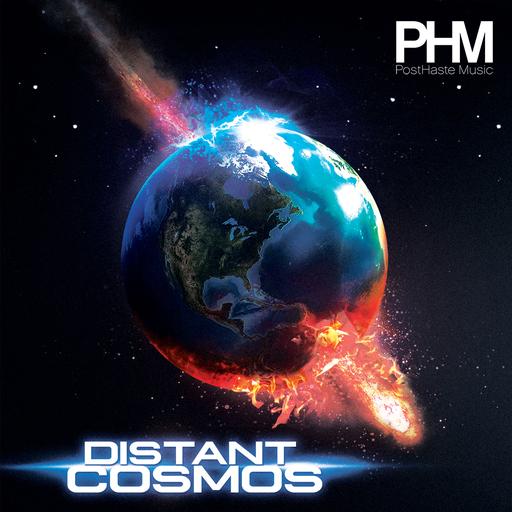 PostHaste: Distant Cosmos
PostHaste's latest release, entitled Distant Cosmos, is an hybrid electronic/orchestral album entirely composed by Andrew Prahlow. Distant Cosmos offers intense and futuristic music, dramatic at times, uplifting at others.
PostHaste explains that "pulsing hybrid synths, delicate piano arpeggios and vivacious strings create a delicate interplay between the ominous and heroic" on the album. "Ethereal intros build into sweeping melodies and more fervent backends on these 10 brand new, fully orchestrated tracks from PostHaste Music composer Andrew Prahlow."
The entire album is available for listening on Source Audio.
Distant Cosmos is currently not available to the public for purchase. For licensing information, contact PostHaste.