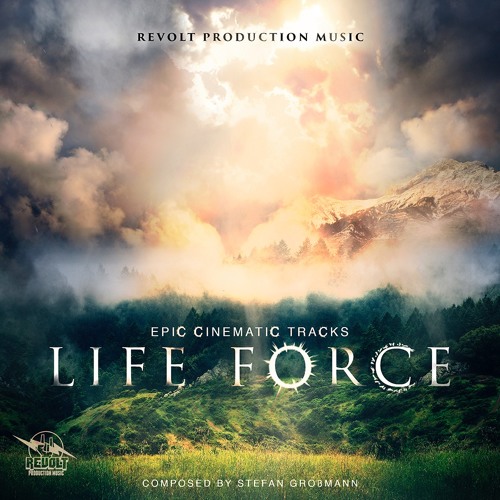 Revolt Production Music: 'Life Force' and 'Evolution'
Among the latest releases from Revolt Production Music, two may be of interest for the fans of the epic music genre: Life Force and Evolution.
Life Force is a collection of heroic and majestic orchestral tracks composed by Stefan Großmann. "Life Force is an epic, dramatic, and emotional orchestral album with triumphant choir arrangements, big heroic cinematic strings, aggressive percussion, eerie mysterious moods, and tense emotive openings", Revolt Production Music notes. The amazing cover artwork made by Koke Nunez Gomez.
iTunes -> http://apple.co/1WyQVxx
Amazon -> http://amzn.to/1TfjNV6
Evolution is a dramatic, intense and massive release – "an epic and aggressive hybrid-orchestral album with glitchy industrial sound design, triumphant choir, intense and heroic string and brass arrangements with some dirty and sinister distorted guitar riffs", composed by Beyond Awakening. The cover was made by Koke Núñez Gómez.
iTunes -> http://apple.co/249sr24
Amazon -> http://amzn.to/1WA4BYx

For licensing information, contact Revolt Production Music.