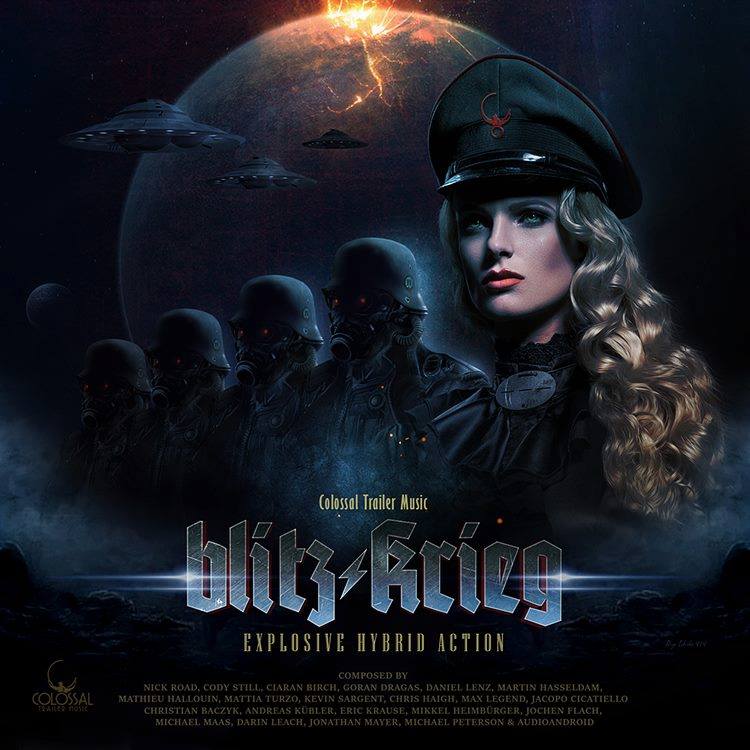 Colossal Trailer Music: 'Amazonia' and 'Blitzkrieg'
The catalog includes two more epic releases.
Amazonia is the sequel to Apocalyptica, also featuring epic ethnic music inspired by the jungle – and The Jungle Book universe. Composed by Torsti Spoof, the collection consists of "invigorating, melodic, and vibrant orchestral pieces with strong jungle influences, emotive choir motifs, big cinematic string arrangements, ethnic percussion patterns, victorious horn and brass themes, with dramatic, sparse and mysterious openings". The cover art was made by Ryo Ishido.

Blitzkrieg is an album delivering "explosive, aggressive, sinister and heavy sound design album with distorted syncopated patterns, edgy synths, epic booms, destructive risers and impacts. Loaded with fierce, hard-hitting and apocalyptic sounds from the depth of hell". Blietzkrieg features various composers –  Nick Road, Cody Still, Ciaran Birch, Goran Dragaš, Daniel Lenz, Martin Hasseldam, Mathieu Hallouin, Mattia Turzo, Kevin Sargent, Chris Haigh, Massimiliano Foti, Jacopo Cicatiello, Christian Baczyk, Andreas Kübler, Eric Anitensy Krause, Mikkel Heimbürger, Jochen Flach, Michael Maas, Darin Leach, Jonathan Mayer, Michael Peterson, and Audio Android. The cover was made by Ryo Ishido.

These albums are currently not available to the public for purchase. For licensing information, contact Colossal Trailer Music.
On a side note, Beautiful World, an album inviting to a soaring musical journey and released to professionals several months ago, is now available to the public for purchase via iTunes.