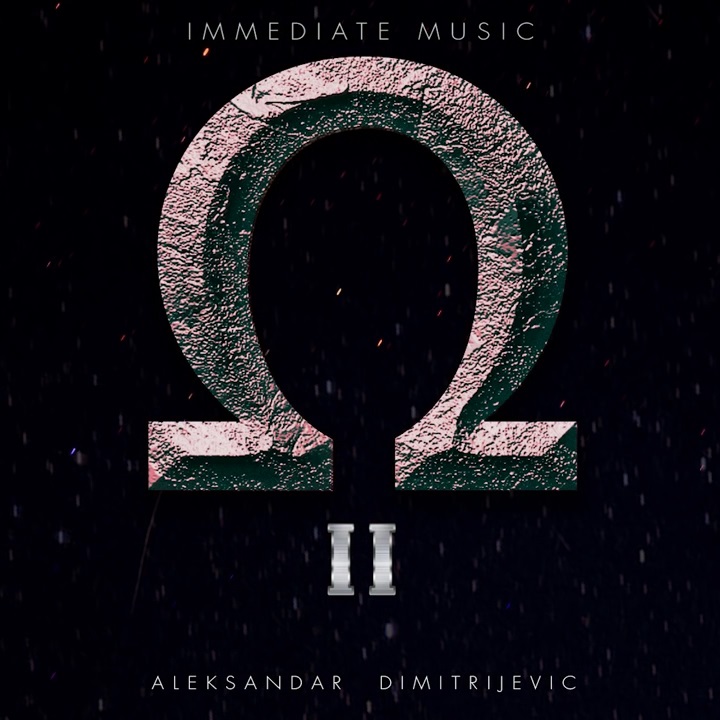 Immediate Music: Omega II
Immediate Music's latest major release is the second installment of the very successful Omega series, named Omega II and also composed by Aleksandar Dimitrijevic.  Darker than the first volume, it consists of action-packed, suspenseful and hard-hitting hybrid music.
Omega II is "Aleksandar Dimitrijevic's powerful follow up to his highly acclaimed Omega (2015) release", Immediate Music explains. "Tracks from that release were featured in blockbuster trailer campaigns such as Avengers 2: Age Of Ultron, Jurassic World, Ant Man, Fantastic Four, Bridge of Spies, Hunger Games: Mockingjay Pt. 2 and The Jungle Book. The intense musical landscapes contained in this newest collection are darker, more brooding and more anthemic, while defining all of the emotion and cinematic inspiration needed for epic storytelling. Omega II will transport the audience to spectacular worlds that call for modern and compelling dramatic action."
Although these two albums are industry releases, fans will be happy to hear that a best-of will be soon released by Immediate Music, via Imperativa Records, and entitled Best of Omega. In the meantime, you can enjoy the preview below, or check out another thrilling compilation from Aleksandar Dimitrijevic, Decade.

Omega II is currently not available to the public for purchase. For licensing information, contact Immediate Music.