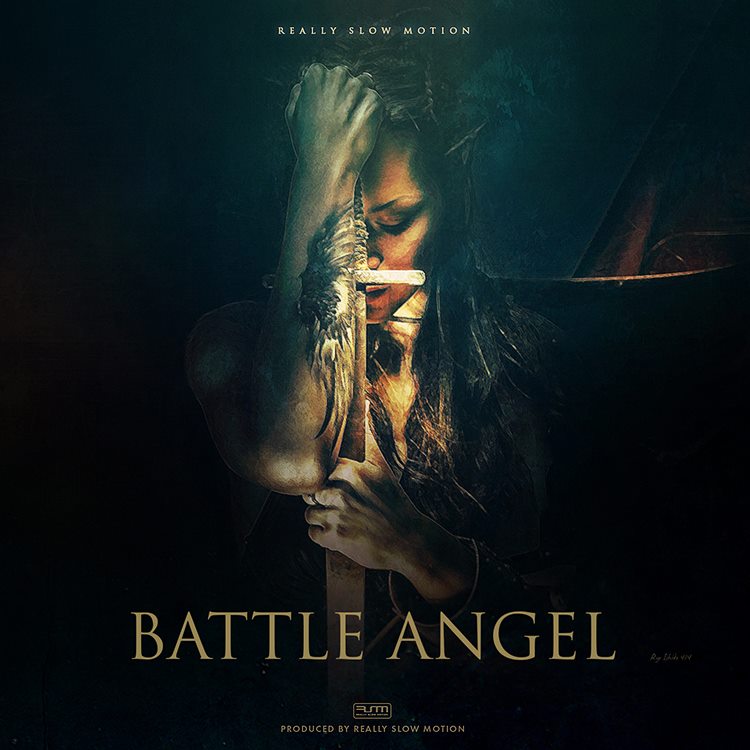 Battle Angel: Really Slow Motion's New Public Compilation
Really Slow Motion's latest public release is a new compilation made for their fans. Entitled Battle Angel, it consists of "some of the best public-friendly tracks that were originally released for the industry", as well as "new, unreleased material for our beloved fans". The artwork was made by Ryo Ishido.
Battle Angel includes a couple of tracks from the recent industry release Supremacy. This fan-oriented album also contains tracks from older releases such as Golden Abyss, Incendus, Illume, the X Files series, The Vortex, Cosmic Power, Abrasion, Grandiose, as well as some unreleased music.
An exclusive limited edition, signed CD is currently available – if you'd like a copy, you can reach Really Slow Motion via email at fansense@reallyslowmotion.com.
On a side note (for the curious ones), here's also the company's industry showreel for 2015:

Battle Angel is available to the public for purchase through iTunes, Amazon and Bandcamp. For licensing information, contact Really Slow Motion.