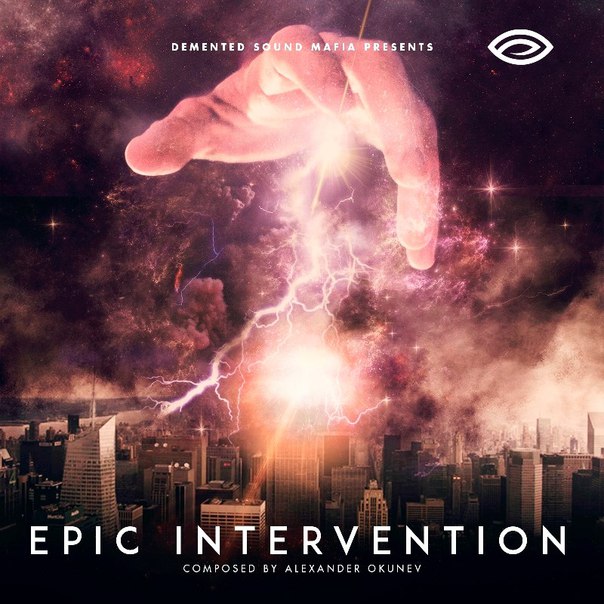 Demented Sound Mafia: Epic Intervention
Epic Intervention is a powerful album composed by Alexander Okunev for Demented Sound Mafia, and published by Songs To Your Eyes.
Dramatic, heroic and modern, Epic Intervention is described as a "huge masterpiece of an album" by Songs To Your Eyes. "These gems are sure to find their rightful place amongst blockbuster film trailers", the company says. "We're talki'n epic. Alexander has perfected his skills over 3 decades and this album is the culmination of his raw and undeniable talent. Check it out for yourself."
The album cover was designed by Koke Núñez Gómez.

Epic Intervention is available to the public for purchase through iTunes and Amazon. For licensing information, contact Songs To Your Eyes.