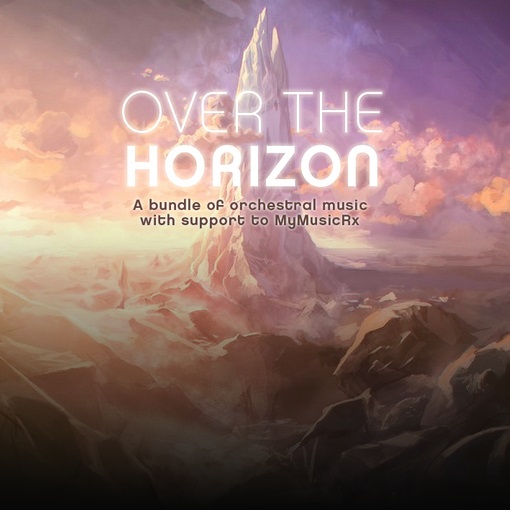 Over The Horizon: New Bundle on Groupees
A bundle featuring various artists, including Twelve Titans and their album More Than Human.Groupees' new deal, entitled Over The Horizon, is described as "a bundle of orchestral music with support to MyMusicRx". Various up-and-coming artists are featured, as well as trailer music veterans Twelve Titans. Although this bundle is described as an "orchestral" one, other genres (such as electronic music) are actually included as well.
The major item from this bundle is without contest More Than Human from Twelve Titans, a powerful album released to the public a few months ago and compiling epic, dramatic, and heroic tracks with intense climaxes. These tracks have been used in various movie advertising campaigns including  Avengers: Age of Ultron, Divergent: Insurgent, The Hobbit: The Battle of the Five Armies, Hunger Games: Mockingjay Part 1, Interstellar and many more.
In addition to this album, for a minimum of $2, you can also get various releases such as The Maze of Games by Austin Wintory, The Kingdom of Ordalys by Peter Crowley, Proteus Effect by Erik Ekholm, Music for Film & Television, Vol. 1 by Christoffer Franzen, The City Over The Void by Deadfile, My Dearest Visitor by Carlos Viola, and Northwind by Brunuhville.
Several bonus are also available, depending on the total sales of the bundle.

For more information, visit https://groupees.com/horizon. The deal ends in 10 days.