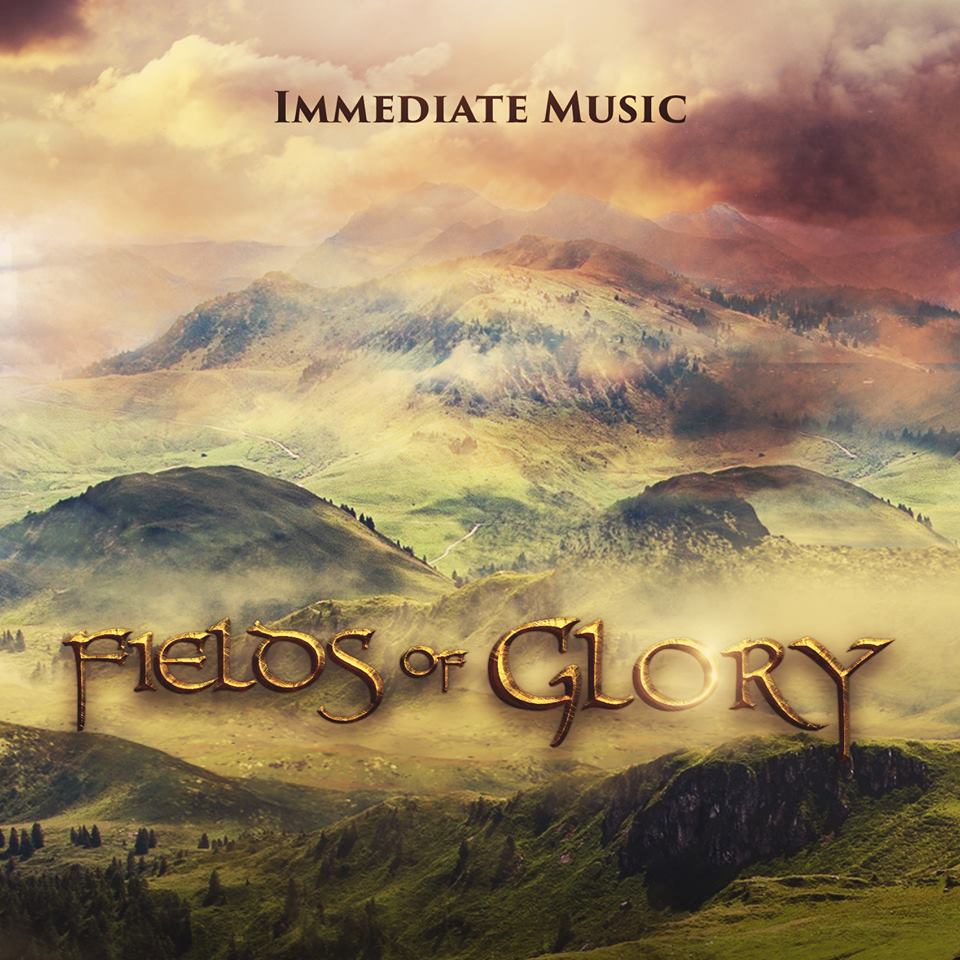 Immediate music's Latest Releases
Discover Fields of Glory, Omega, Gates of Valhalla, and several other new albums…
Fields of Glory
Released several months ago to the industry, this premium production music collection is now available to the public as well. Inspiring, majestic and epic, Fields of Glory offers orchestral and choral music, with sweeping and heroic themes.
Fields Of Glory was composed by Danny Olson, Weslet Andrew Bender, Chris Haigh, Phil Rey, Ryan Taubert, Michael Maas, Christoph Allerstorfer and Marcello De Francisci. The artwork was made by Koke Núñez Gómez. You can find the album on iTunes. Several preview tracks are available on Youtube. The entire album can also be browsed on the UPPM website.
Omega
Modern, epic, massive and hard-hitting, this album was composed by Aleksandar Dimitrijevic for Immediate Music. Described as a collection of "heavy trailer sounds", Omega is another premium release from Immediate Music.
Omega is currently not available to the public for purchase. Early placements already include Avengers: Age of Ultron, Fantastic Four, Insurgent, The 33, Jurassic World, Ant-Man… to name a few.
https://www.youtube.com/watch?v=kn7UgJpRWMY
Gates of Valhalla
This epic and dramatic orchestral album is a new public compilation that should please many fans. "We are pleased to announce Gates of Valhalla", says Immediate Music. "This collection is a uniquely curated collection of epic soundtrack music and is the result of our new and exciting distribution partnership with DashGo."
DashGo is the leading digital distributor providing global reach with personalized marketing and strategic services.
The album can be purchased on iTunes. Listen to the medley video and hear why it's called Gates of Valhalla…
Fate of Gods
This epic and tragic hybrid/orchestral album was composed by Greg Dombrowski (also known as The Secession) for Immediate Music. The company notes, "this premium collection is our darkest Epic Dramatic Action project to date and explores the emotions and themes that would eclipse the dimmest of days. When the powerful clash, the mightiest fall – the fate that awaits is inevitable." Judge by yourself with this sampler medley:
You can purchase it on iTunes.
Orchestral Soundtrack
With this organic and cinematic album, Immediate Music "revisit [their] roots". This "collection of classic orchestral movements is different from our previous Epic Orchestral releases", the company explains. "Organic in nature, Orchestral Soundtrack is comprised of lush score and traditional orchestra", offering tracks that are rich in instrumentation, traditional and timeless, sometimes reminiscent of songs from earlier Themes For Orchestra & Choir albums.
The artwork was made by Koke Nunez Gomez. This album is currently not available to the public for purchase.
Cyberian
This collection delivers dark, suspenseful and action-packed hybrid orchestral music, composed by Aleksandar Dimitrijevic. The album focuses on "harder cyber styles and sound design inspired action built around hybrid orchestral cues. Songs feature chugging guitars, abrasive stop downs, gritty stabs, and rhythmic elements throughout giving Cyberian a dark edge perfect for epic action thrillers."
The artwork was made by Koke Nuñez Gómez. Cyberian is currently not available to the public for purchase.


For licensing information, contact Immediate Music.