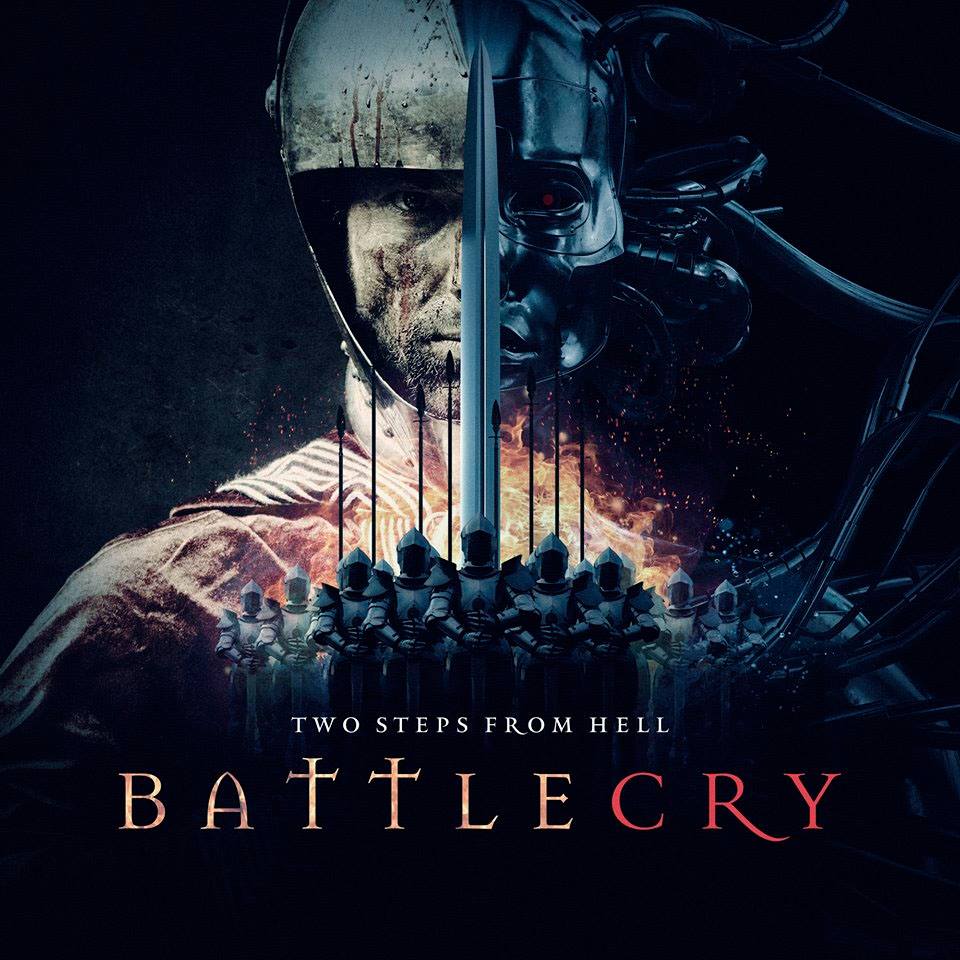 Two Steps From Hell: Battlecry
Two Steps From Hell's new public release is a two-disc album, offering music by Nick Phoenix and Thomas Bergersen, and featuring female vocalists Merethe Soltvedt and Felicia Farerre. The artwork was made by Steven R. Gilmore.
"I have loved working on Battlecry", says Felicia Farerre. "I have loved it in epic proportions! Nick Phoenix and Thomas Bergersen are both wonderful visionaries, and therefore fantastic composers. The entire experience of working with them has been completely wonderful and rewarding. I feel very honored."
Two Steps From Hell's motto is "music makes you braver", and Felicia confirms it in her blog. "From my perspective, great music has this ability; the magic something that opens up portals inside people and allows them to connect to their best selves, i.e., music makes you braver, stronger, sexier, etc. I feel a great sense of joy contributing to music that has the power to potentially open someone's heart, and/or give them a deeper sense of self, confidence and courage. For me, the music of Two Steps From Hell is this kind of music. In the end, after I have given my best to the creative process, there is a complete letting go and surrender to what is, and what will be. I have no idea how my performances will be received, or how the album will sell, but what I can measure is the betterment of my own soul having traveled to "Hell" and back, and how I loved the epic journey." Read more on Felicia Farerre's blog.
Tracklist:

"Freedom Ship" (Nick Phoenix):
"Cannon In D Minor" (Thomas Bergersen):

Battlecry is available to the public for purchase through iTunes, CDBaby and Amazon. For licensing information, contact Extreme Music.