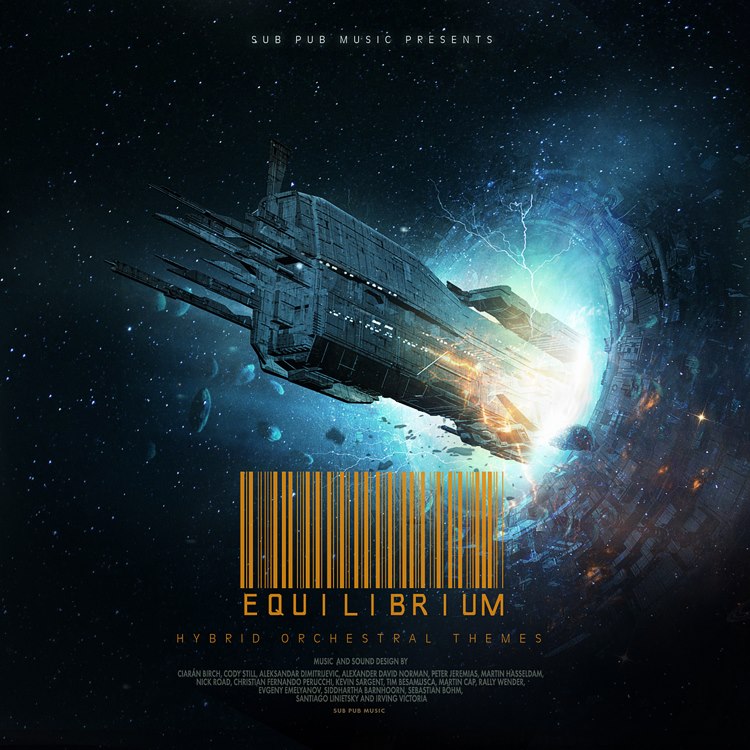 Sub Pub Music: Equilibrium
Dark, gritty and hard-hitting, Equilibrium is Sub Pub Music's intense new release.
"Equilibrium is a collection of aggressive and destructive hybrid orchestral themes", says the company. This album includes "industrial elements, triumphant choir, intense and heroic string and brass arrangements, dirty and sinister sound design, with edgy synths and dramatic risers and impacts".
Equilibrium was composed by Ciarán Birch, Cody Still, Aleksandar Dimitrijevic, Alexander David Norman, Peter Jeremias, Martin Hasseldam, Nick Road, Christian Fernando Perucchi, Kevin Sargent, Tim Besamusca, Martin Cap, Rally Wender, Evgeny Emelyanov, Siddhartha Barnhoorn, Sebastian Böhm, Santiago Linietsky and Irving Victoria.
The abum cover art was made by Ryo Ishido.
https://soundcloud.com/subpubmusic/sets/equilibrium

Equilibrium is available to the public for purchase through iTunes and Amazon. For licensing information, contact Sub Pub Music.