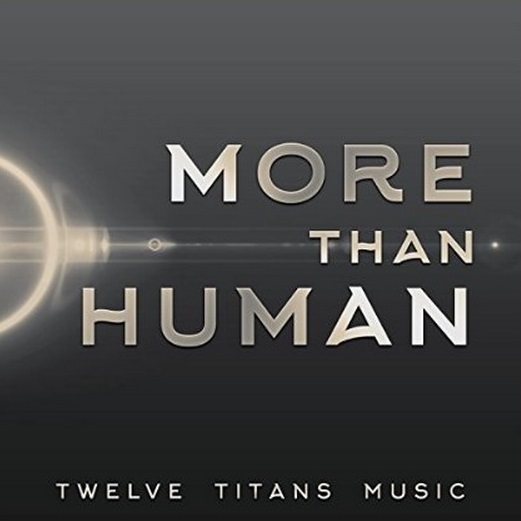 Twelve Titans Music's First Public Album, 'More Than Human'
The trailer music company Twelve Titans Music recently released their first album to the public, entitled More Than Human. 
This thrilling compilation consists of 13 powerful and hard-hitting tracks, delivering epic, dramatic, and heroic music  with intense climaxes.
These tracks have been used in various movie advertising campaigns – the most recent example being the Avengers: Age of Ultron trailer 3, featuring "Artifice".
"Dark Halo" was also used in a Divergent: Insurgent trailer, starting at 1:15:
Other examples include "From The Ashes Reborn", featured in the final trailer for The Hobbit: The Battle of the Five Armies, "Indestructible" in a Hunger Games: Mockingjay Part 1 TV spot, "Override" in an Interstellar TV spot…
Furthermore, fans can also purchase Twelve Titans' single "Dust And Light", also used in The Hobbit advertising campaign – in the main trailer – on iTunes and Amazon.
About Twelve Titans Music
This Los-Angeles based trailer music company was founded in 2013 by talented composer David Travis Edwards, who had previously worked with various other companies including Liquid Cinema, Killer Tracks and Fringe Element.
"As a boutique agency working with a small cadre of cutting-edge composers, Twelve Titans specializes in high-end trailer music and sound design with the goal of enabling and inspiring creative storytelling." Their motto? "Hard-hitting music with a signature style."
Twelve Titans is on Facebook, SoundCloud, Twitter and Youtube.

More Than Human is available to the public for purchase through iTunes and Amazon. For licensing information, contact Twelve Titans.