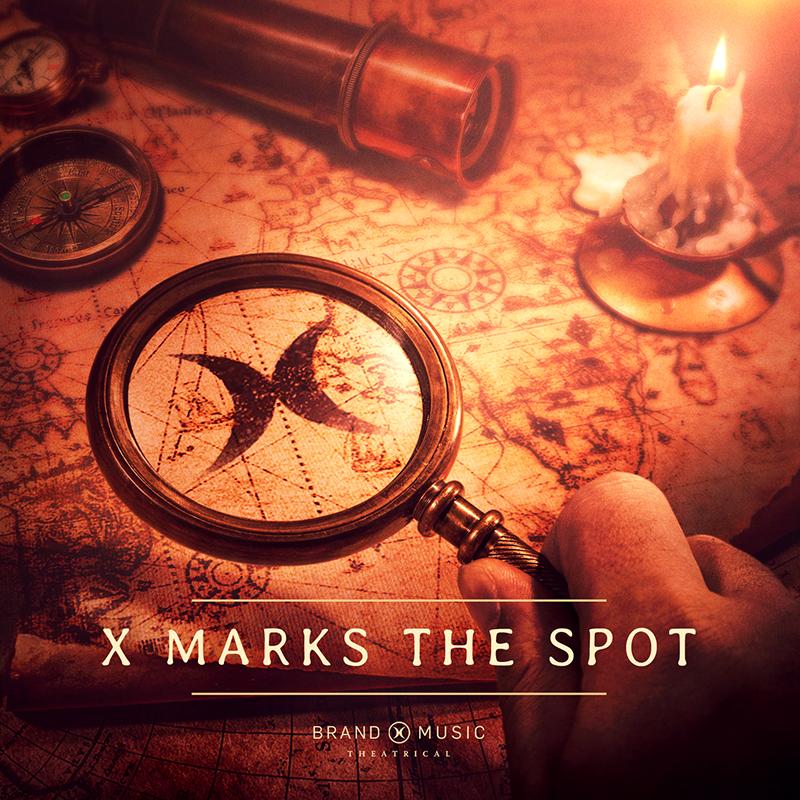 The Latest Epic Releases From Brand X Music: 'X Marks The Spot' and 'Epyllion'
For the curious ones, the latest industry releases from Brand X Music are now available for listening on the company's revamped website, which features a new (and very cool) design.
Composed by Tom Gire, John Sponsler and Josh Lynch, these albums were released in 2014.
X Marks The Spot
"Fun for a pirate, fit for a king!" Filled with action, enchanting moments and epic climaxes, X Marks The Spot is a adventure/family/comedy album, an "overflowing treasure trove of thrilling adventures, whimsical waltzes, dangerously fun romps and enchanting magical moments."
One of the tracks was used in a TV spot for Cinderella.
Epyllion

Dark, dramatic, heroic and emotional, Epyllion is an hybrid/orchestral album, an "epically crafted compilation stretching the landscape of fantasy adventure inspired by masked avengers, caped crusaders, valiant soldiers and conquering heroes of past, present and intergalactic future."
Placements include The Hunger Games: Mockingjay Part 1 – one of the trailers features the cue "Auryn":
ReGenesis, Brand X Music's next release
Coming out soon, ReGenesis is the company's next industry release. "The dawning of a new era is here. An unprecedented and massively groundbreaking release containing fearlessly dark sequences, planet-shaking sound design and epically breathtaking themes."
A preview track is already available, entitled "Unbreakable".

These albums are currently not available to the public for purchase. For licensing information, contact Brand X Music.