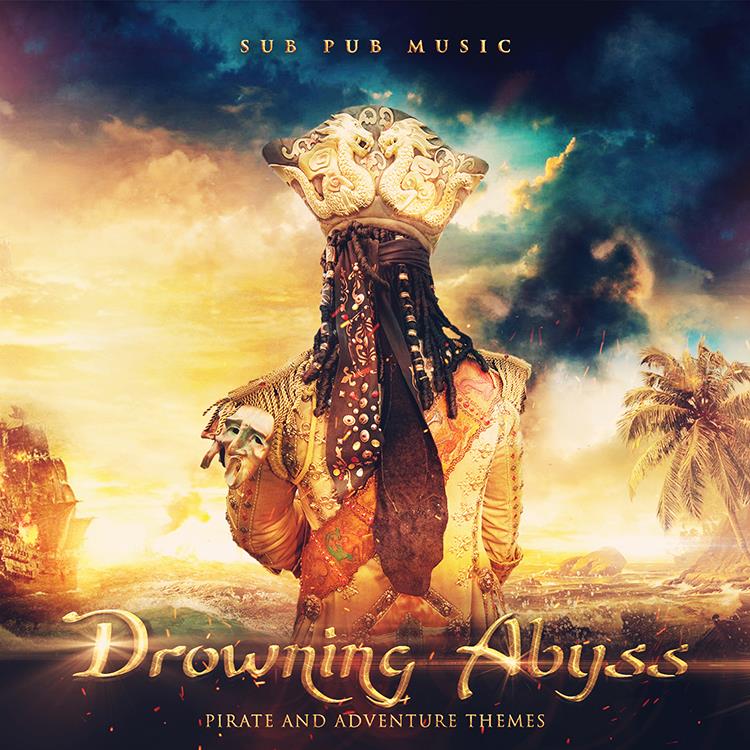 Sub Pub Music: Drowning Abyss
With Sub Pub Music's brand new release, Drowning Abyss, welcome to the colourful world of pirates! Heroic and action-packed, this album will take you on exciting adventures at sea.
"Drowning Abyss is an epic pirate and adventure album with triumphant melodic themes, thunderous percussion and some intense and powerful victorious choir segments", Sub Pub Music says. "Avast, me mateys! Tis a fine album has dropped anchor. A trailer music treasure trove is on the horizon and you, our trusted listeners, are at the helm!"
Drowning Abyss was composed by Mattia Turzo, Massimiliano Foti, Jacopo Cicatiello, Cody Still, Ryan Scully, Alexandros Nikolaidis, Tim Besamusca, Christian Fernando Perucchi, Mike Marino, Natanel Arnson, Kevin Smithers, AJ Sealey, MikroMatique, Patryk Scelina and Daniel Burnette. The artwork was made by Koke Nunez Gomez.
https://soundcloud.com/subpubmusic/sets/drowning-abyss
Drowning Abyss is available to the public for purchase through iTunes and Amazon. For licensing information, contact Sub Pub Music.