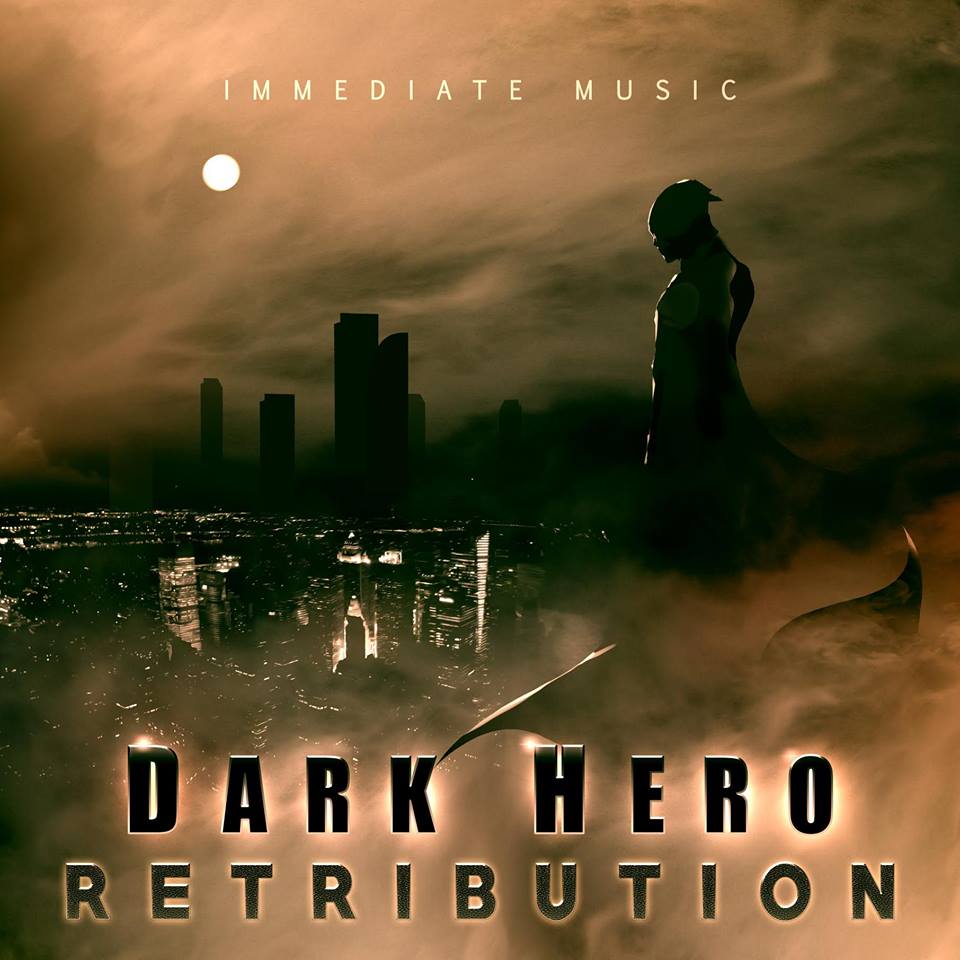 Retribution, The Second Installment of Immediate Music's Premium Collection 'Dark Hero'
Highly-anticipated, Retribution is the second album from Immediate Music's series Dark Hero, following the exciting first opus Uprising released with success in 2013. The Dark Hero album series focuses on premium epic and dramatic trailer music.
"Dark Hero: Retribution is our second installment of the Premium Epic Drama Action series – Dark Hero", says Immediate Music. "Defined by foreboding melodies and modern themes delivered with a hard-hitting heavy hand, this album is comprised of menacing strings, haunting brass, and defiant drums.  Perfect for every super hero campaign." Like its predecessor, Retribution is an intense and thrilling collection of dark, heavy, epic and heroic hybrid/orchestral music.
The album features composers Yoav Goren, Jeffrey Fayman, Greg Dombrowski, Aleksandar Dimitrijevic, Ryan Taubert, John Samuel Hanson, Carlos Martinez and Eric Alexander Tannery. The artwork was made Chris Newman.
One of the tracks, "Tripwire", has already been used in the Call Of Duty: Advanced Warfare advertising campaign.

Dark Hero: Retribution is currently not available to the public for purchase. For licensing information, contact Immediate Music.