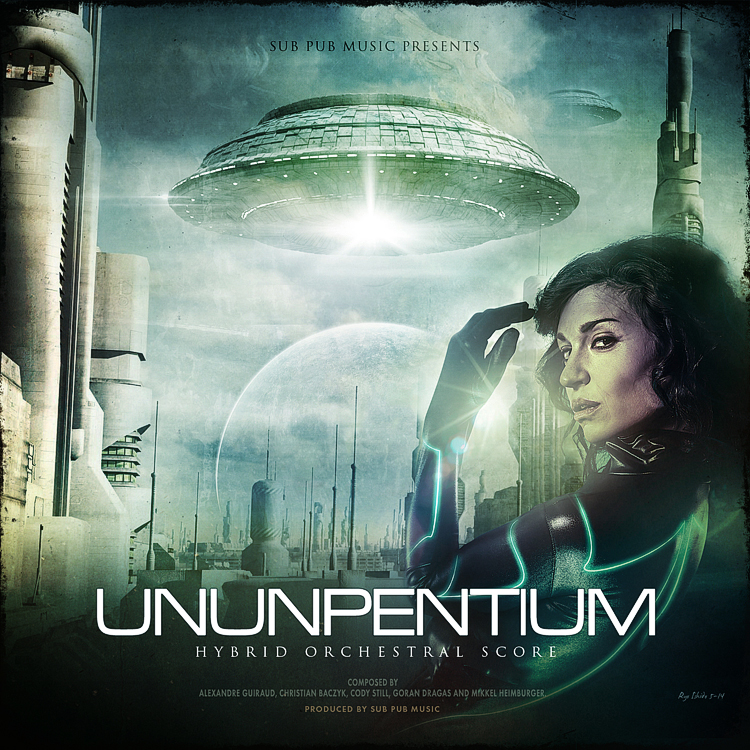 Sub Pub Music: Ununpentium
Sub Pub Music's new industry release is an aggressive and dramatic hybrid orchestral album, Ununpentium.
Sub Pub Music describes this album as an "epic and aggressive hybrid-orchestral dramatic score with glitchy industrial elements, triumphant choir, intense and heroic string and brass arrangements with some downright dirty and sinister sound design. Ununpentium is a new breed of epic massive mayhem, unleashed to the public at their own risk."
Ununpentium was composed by Alexandre Guiraud, Christian Baczyk, Cody Still, Goran Dragas and Mikkel Heimburger. It is the first album of a double release, consisting of hybrid music on one side (with Ununpentium) and emotional music on the other side, with the upcoming release of a second album, Involution, very soon.
The artwork was made by Ryo Ishido.
https://soundcloud.com/subpubmusic/sets/ununpentium

Ununpentium is available to the public for purchase through iTunes and Amazon. For licensing information, contact Sub Pub Music.
---
UPDATE – Jan 23, 2017: new iTunes link