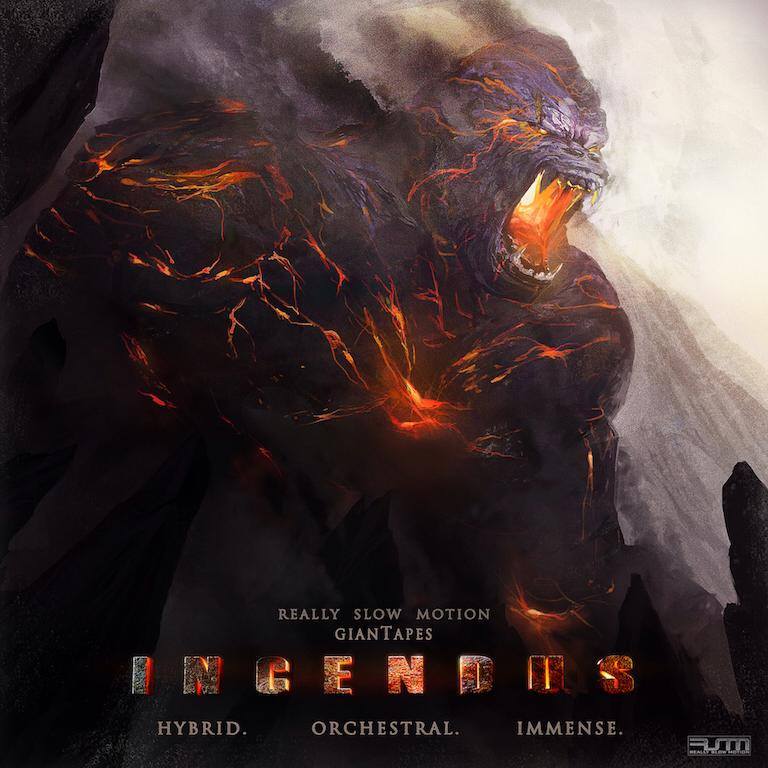 Really Slow Motion: Incendus
"Hybrid. Orchestral. Immense". Incendus is the second album from GianTapes Music, Really Slow Motion's label exclusively dedicated to music for movie trailers. It follows the release of Exitium. 
Epic, intense and spine-chivering, Incendus is a truly modern hybrid/orchestral album, with cutting-edge action, suspense, and drama.
Incendus was composed by Joshua Crispin, Agus Gonzalez-Lancharro, Martyn Corbet, Henri Vartio, Mateo Pascual, Attila Ats, Kari Sigurdsson, Daniel Beijbom, Marc Provencal, Daniel Cartisano, Gresby Nash, Martyn Corbet, Raffael Gruber, Anton Novoseltsev, Alex Sokolov, and Walid Feghali, who also created the artwork for the album.

Incendus is currently not available to the public for purchase. For licensing information, contact Really Slow Motion.