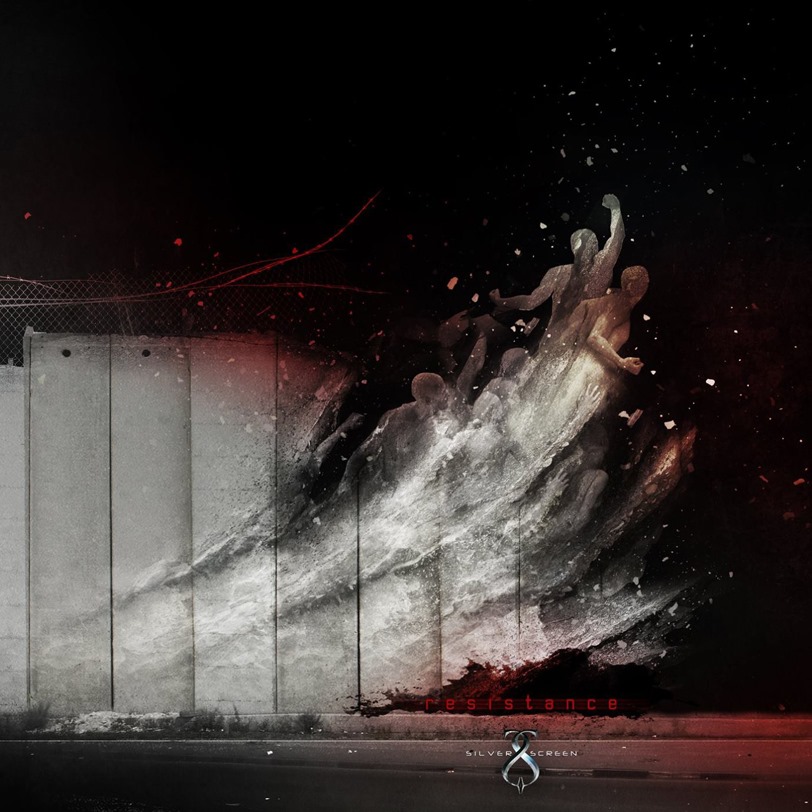 Resistance is the fourth album from the Silver Screen catalog, distributed by dos brains.
Released earlier this year, it offers dramatic cinematic music, with a dark and sometimes eerie atmosphere, of "orchestral hybrid" style "with a bit of an industrial sound".
"When injustice becomes law, resistance becomes duty."
The album was composed by Christoph Allerstorfer; Michael Maas also contributed to one of the tracks. The mastering was done by John Elleson-Hartley at Musiklab, and the artwork made by Aurelien Police.
"I'm really proud of Resistance, which took several months of hard AND fun work", says Guillermo De La Barreda, founder of dos brains. "Ideas, demos and revisions were flying back and forth over cyberspace between our composer, mixer and co-producer Christoph Allerstorfer in Austria and myself here in Los Angeles. It was a great and very interesting collaboration, as I don't think neither of us knew what to expect from each other. All we had were a couple of demos Christoph had started as well as 'Resistance' as the potential title for the album… but we hadn't really come up with a concept or a sound for the release. We really didn't know where we were heading, we just wanted to do something special together.
"The end result became Resistance, a sort of a soundtrack to a film set in a dystopian future. Imagine a storyline where a peaceful nation is threatened by a powerful enemy; war erupts, blood is spilt and these enemies take over the nation and become the oppressors. So as the album plays, and you'll notice this from the titles of the 15 tracks, it's the story of their resistance movement: their struggle, how they fight back, and how they eventually gain back their freedom; the lessons they learn and the hopes they have for their future generations. Resistance has a powerful and very dramatic hybrid orchestral sound that goes from very dark and menacing to suspenseful, tense, emotional… and everything in between."

Resistance is currently not available to the public for purchase. For licensing information, contact dos brains.