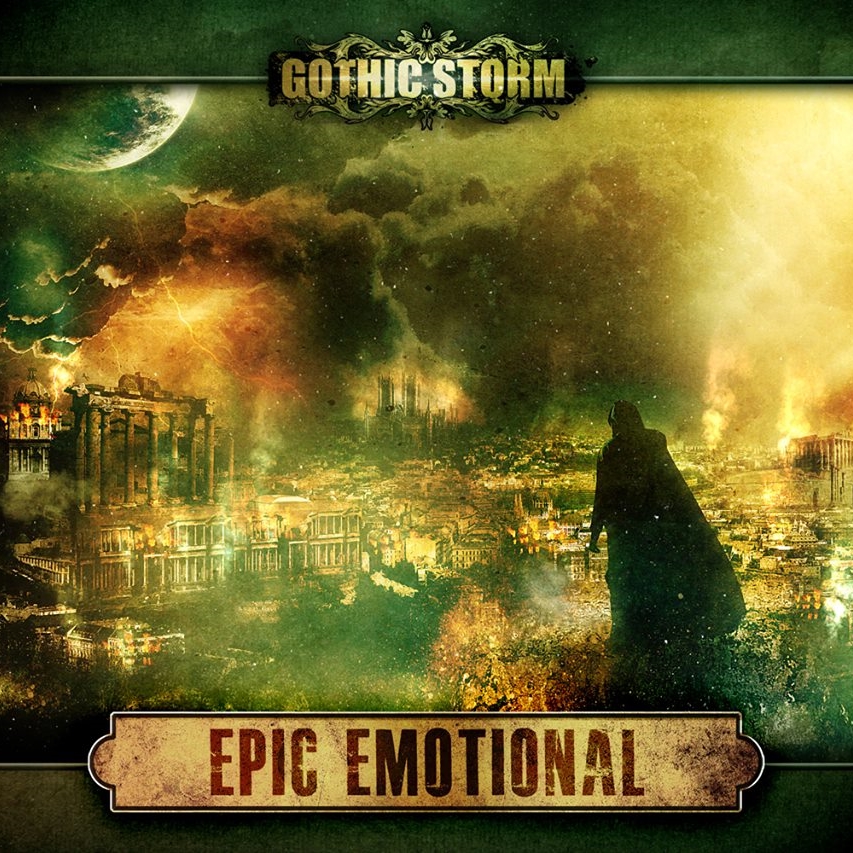 Gothic Storm's Epic Emotional Albums Now Available to the Public
The Epic Emotional album series was released by Gothic Storm to professionals early this year. The series consists of three albums, Epic Emotional, Epic Emotional Rock, and Epic Emotional Electronica, which are now also available to the public for purchase in digital format, through iTunes and Amazon.
This collection offers "slow building, massive emotional tracks" composed by Chris Haigh, Dan Graham and Gabriel Brosteanu with electronic co-written tracks by Rob Oxenbridge and Audio Android; Epic Emotional is a sweeping and majestic album, while Epic Emotional Rock fuses "rock elements with beautiful live strings and choir" and Epic Emotional Electronica is comprised of more modern and punchy tracks, all hybrid electronic/orchestral.
The artwork was made by Sam Hayles (DOSEprod). On a side note, Gothic Storm's 25 album covers, all designed by Sam Hayles, are currently available for free download in high quality here.

The Epic Emotional albums are available to the public for purchase through iTunes and Amazon. For licensing information, visit Gothic Storm's website.
---
UPDATE – August 01, 2014: Don't miss Gothic Storm's interviews with composers Dan Graham, Chris Haigh and Gabriel Brosteanu, and designer Sam Hayles about the Epic Emotional album series here!