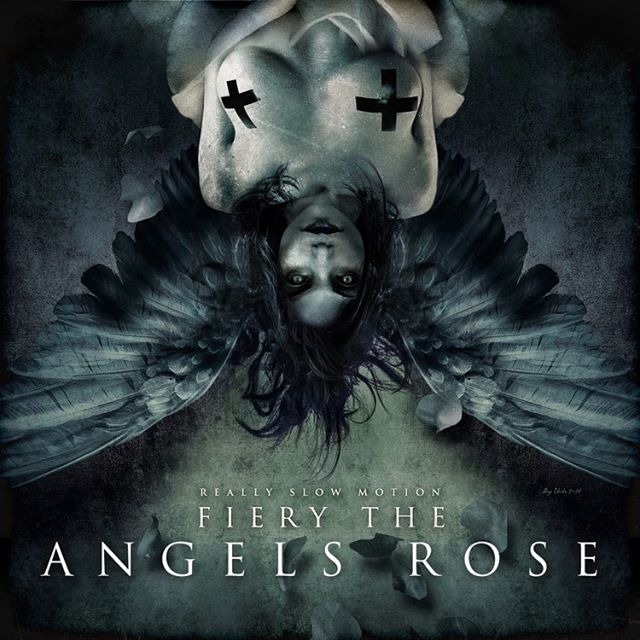 Really Slow Motion's First Public Album, 'Fiery The Angels Rose'
After receiving many requests from fans, Really Slow Motion decided to release a public album,  entitled Fiery The Angels Rose, to "quench the music thirst of their loyal army".
It offers a good dose of epic music, with "powerful and dark sounds", and "orchestra, hybrid, rock, sound design… the fire of trailer music"!
Fiery The Angels Rose compiles tracks from industry releases such as Cosmogeny, Iron Poetry, B.U.R.N. and Exitium. Among these tracks, you will find the famous "Shredder", which can be heard in numerous trailers, teasers and TV spots, and "Gender", used in the advertising campaign for Captain America.
Composers featured in this album include Lorne Balfe, Ivan Torrent, Fran Soto, Audio Android, Attila Áts and many more. The vertiginous album cover artwork was made by Ryo Ishido.
Tracklist:
01 – Fiery The Angels Rose
02 – Thunderborn
03 – Dragon Rider
04 – Iron Poetry feat. Kate St. Pierre
05 – Ruins
06 – Dark Templars
07 – Immortal
08 – Giant Hunter
09 – The Dark One
10 – Bionic Souls
11 – Th3 Awak3n1ng
12 – Pandemic
13 – Reborn From Ashes
14 – Shredder
15 – Gender
16 – Inferiority Complex
17 – Splendid

Fiery The Angels Rose is available to the public for purchase through iTunes, Amazon (link coming soon) and CDBaby. For licensing information, contact Really Slow Motion.