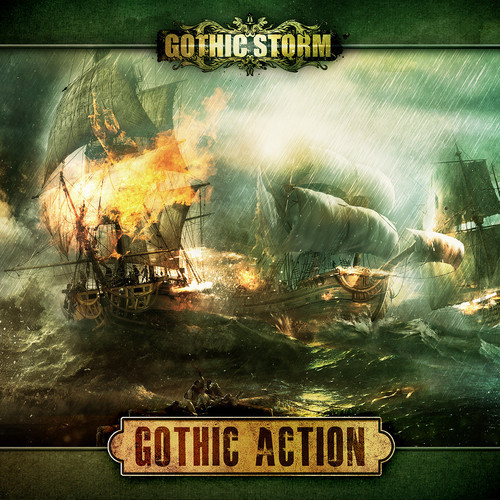 Gothic Storm: 'Gothic Action' Album Series
Gothic Storm's latest new album series, entitled Gothic Action, consists in three albums – Gothic Action, Gothic Action Rock and Gothic Action Electronica. They offer epic, suspenseful and action-packed music composed by Dan Graham, Chris Haigh, David Wainwright, Jode Steele, Gabriel Brosteanu, Alex Pfeffer, Rob Oxenbridge and Martin Haene.
The artwork was made by Sam Hayles (DOSEprod).
Gothic Action: "massive blockbuster epic action trailer cues with powerful percussion, battle brass and huge string themes (all live as usual!). Includes live choir versions for optional supernatural enormity."
Gothic Action Rock: "live string themes are reworked with gigantic rock band overdrive for a more muscular, contemporary dramatic edge. While the live choir versions bring CGI-friendly power, choir-off versions place it firmly in contemporary action drama."
Gothic Action Electronica: "live string themes are mangled and processed into an epic Sci-Fi orgy of massive futuristic battlescapes. Choose live choir on or off versions according to just how enormous the imagery is."

For licensing information, contact Gothic Storm.
---
UPDATE – December 05, 2014: The albums are now available to the public for purchase through iTunes and Amazon.