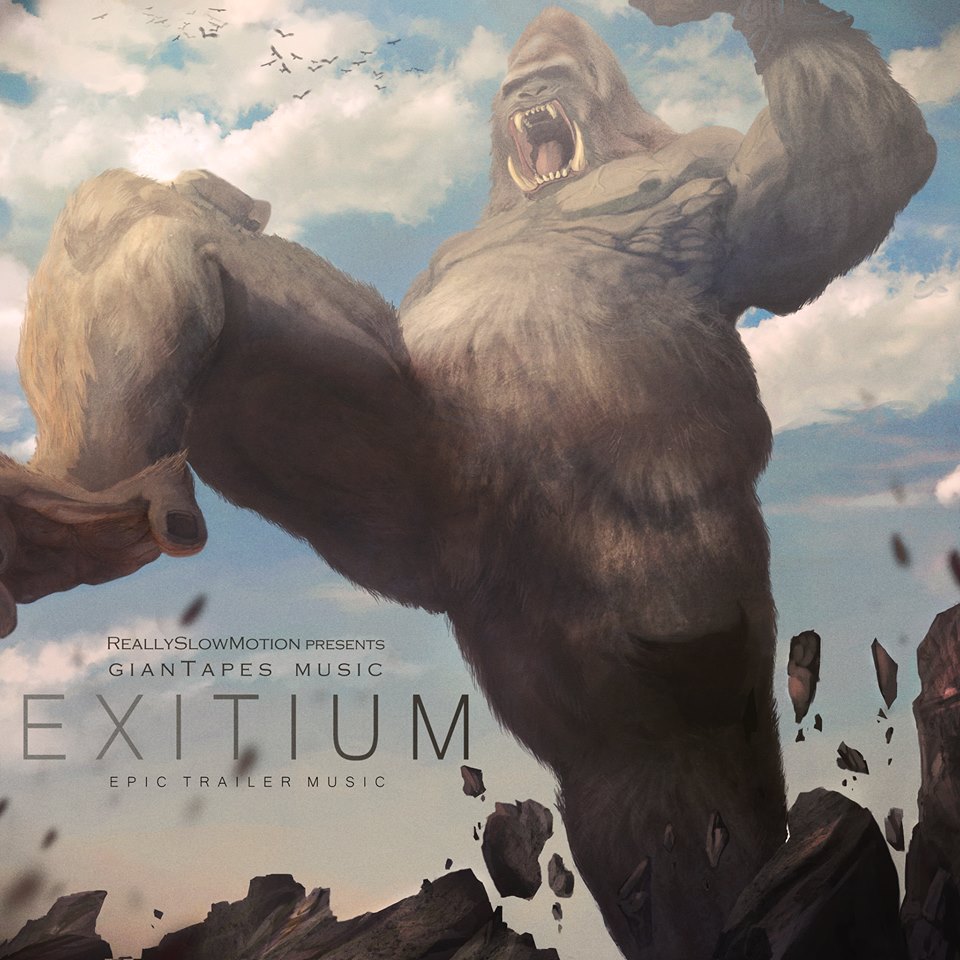 Really Slow Motion: Exitium
Exitium is the debut album of Really Slow Motion's new label, GianTapes Music. It offers pure trailer music – the label focuses indeed on music for motion picture advertising only. In other words, you won't hear it on X-Factor.
In Latin, the word "exitium" means "beginner, novice". Another meaning is "destruction, ruin", which reflects the album's dark and dramatic atmosphere – the music is intense, massive, incisive, and terribly epic.
Exitium is a definitely modern collection of cues, fusing rock and sound design elements with orchestra and choir. The album gathers a large team of composers – Daniel Cartisano, Mateo Pascual, Daniel Beijbom, Paul Houseman, Chris Haigh, Audio Android, Attila Ats, Henri Vartio, Valentin Boomes and Walid Feghali, who also did the album cover art.

Exitium is currently not available to the public for purchase. For licensing information, contact ReallySlowMotion.
GianTapes Music is on Facebook.