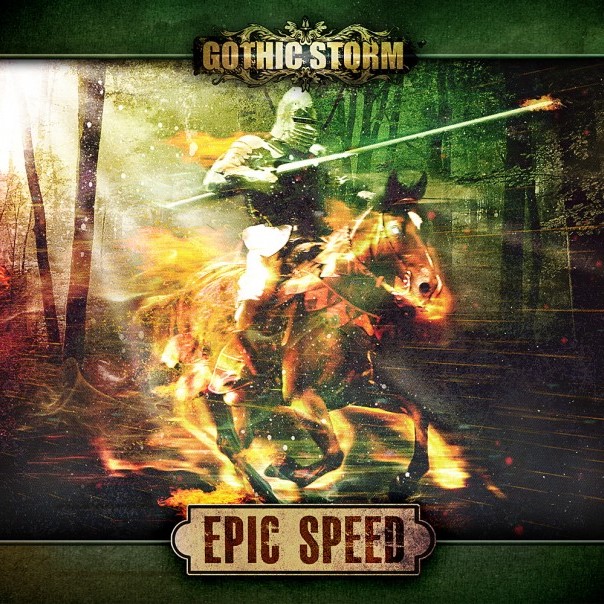 Gothic Storm Releases an 'Epic Speed' Compilation to the Public
Gothic Storm just released another album to the public: Epic Speed.
"We're proud to announce that TWO high intensity Gothic Storm albums, Epic Speed and Epic Speed Metal, have now been combined into a single 24-track album available on iTunes and other digital sources", says the company. "Buy now to trailer-ize your Christmas :)"
Trailer-ize is a euphemism – Christmas would become thrilling with this musical compilation! It contains tracks from two original industry releases, which are both part of an Epic Speed album series that came out in December 2012: "blistering premium-budget epic choral trailer cues built around the concept of speed". Composed by Dan Graham and Chris Haigh, and featuring "live choirs and string players from the Royal Liverpool Philharmonic, this is perfect music for pumping adrenaline, fast movement and high-speed pursuits".
The album cover artwork was made by Sam Hayles, also known as DOSEprod. Don't miss the interview with Chris Haigh and Dan Graham, published by the company on the occasion of the industry release of the Epic Speed albums!

Epic Speed is available to the public for purchase through iTunes and Amazon. For licensing information, visit Gothic Storm's website.