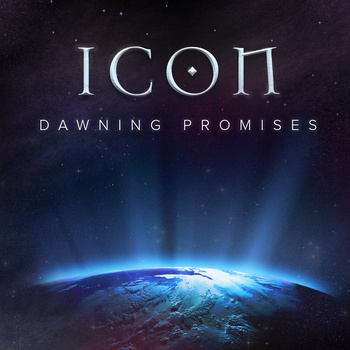 ICON Trailer Music: Dawning Promises
Dawning Promises is ICON Trailer Music's first commercial album release, including some of their best tracks as well as new material.
"Featuring the impactful music that audiences have come to expect from trailers, Dawning Promises combines the sounds of a live orchestra with choir to produce an instrumental-based high energy and exciting album."
Dawning Promises follows the requests from many fans who wanted to buy ICON's music, initially available to trailer industry profesionnals only. "When we put our music on YouTube, we noticed an immediate reaction from a very active and passionate trailer music fan community", says Frederik Wiedmann, co-founder of ICON. "We decided to release our first commercial album, with tons of never heard before thematic epic trailer music."
Here's a behind the scenes music video, featuring the title track:

Dawning Promises is available to the public for purchase through iTunes, Amazon and Bandcamp. The album purchase on Bandcamp includes a bonus sheet music to a brand new piano arrangement of "A Legacy Uncovered"! For licensing information, visit the ICON Trailer Music website.