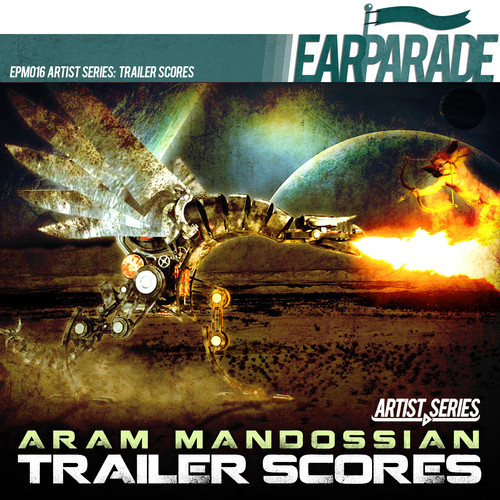 Ear Parade: Trailer Scores
Ear Parade recently released Trailer Scores, an album of dark and epic cinematic music, entirely composed by Aram Mandossian.
"I'm very excited to announce my new cinematic trailer music album", Aram says. "This album contains 11 pieces of hard hitting, explosive action, fantasy, sci-fi, & drama music tailored for both the apocalypse and for motion picture ad campaigns.  This particular album is very special to me since it began as a self-started project just for fun and has been over 2 years in the making.  I've since partnered with Ear Parade Music and am thrilled to finally unleash this beast".
Aram Mandossian is known for his work for trailer music compagnies such as Cinemasounds, and Future World Music – he composed several tracks for their latest album, Zero Hour.

Trailer Scores is currently not available to the public for purchase. For licensing information, visit SourceAudio or contact Ear Parade. The entire album can also be explored on SoundCloud.

About Ear Parade

An "indie label based in LA featuring songs and instrumental score from an outstanding talent base", Ear Parade is a new company, started by Maddie Madsen who was one of the founders of 5 Alarm Music. Ear Parade is on Facebook and Twitter.