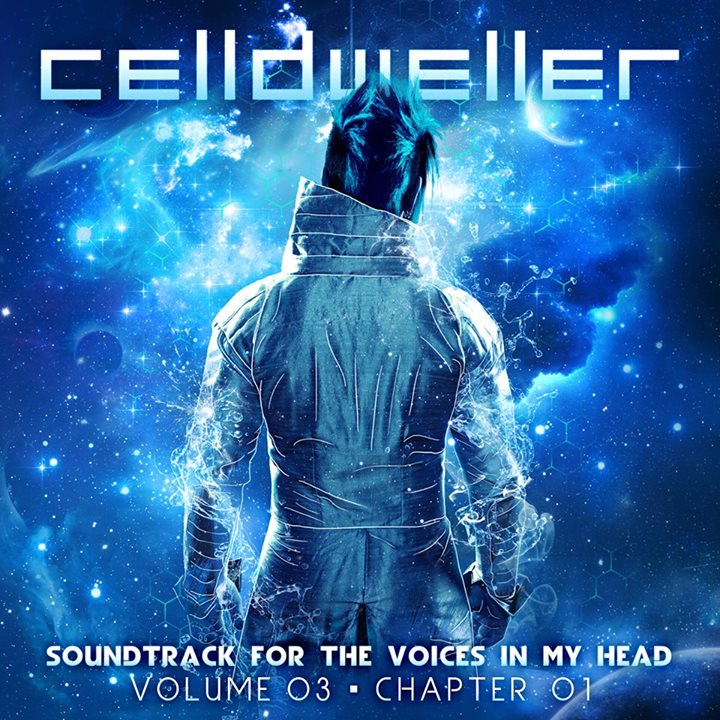 Celldweller: Soundtrack For The Voices In My Head Vol. 03, Chapter 01
Klayton, also known as Celldweller, recently released the first chapter of his highly anticipated new album, the third installment of the Soundtrack For The Voices In My Head series. Like several previous albums, it is released in chapters – the second one should follow soon.
This album brings up the question, "Where do you go when you dream?" 
Soundtrack For The Voices In My Head Vol. 03 reflects Klayton's oneiric journeys.
He "visits strange worlds under different suns, a witness to what the rest of us can not imagine. When back on terrestrial ground in the waking hours, he sets finger to key and captures for we his listeners an aural image of vistas he has traversed where we can not follow."
The music, dark, epic and futuristic, captures these ephemeral moments, and these scenes of science-fiction. The album collects "the latest of these postcards from across barriers of space, time, and consciousness. Take these, the first four of many more to come; lie back, close your eyes, and journey…"
Chapter 01 offers indeed hybrid electronic/orchestral music. It "features four all new instrumental Celldweller tracks created for Film/TV/Game placement. Acclaimed for his hybridization of diverse styles, Klayton exhibits here the clearest distillation yet of his modus operandi, attaining a perfect blend of Electronic Rock, EDM, Orchestral & Choral elements, and Alternative Metal."
Soundtrack For The Voices In My Head Vol. 03, Chapter 01 is available to the public for purchase through iTunes, and the FiXT Store where two alternate song versions are also available. For licensing information, contact Position Music.