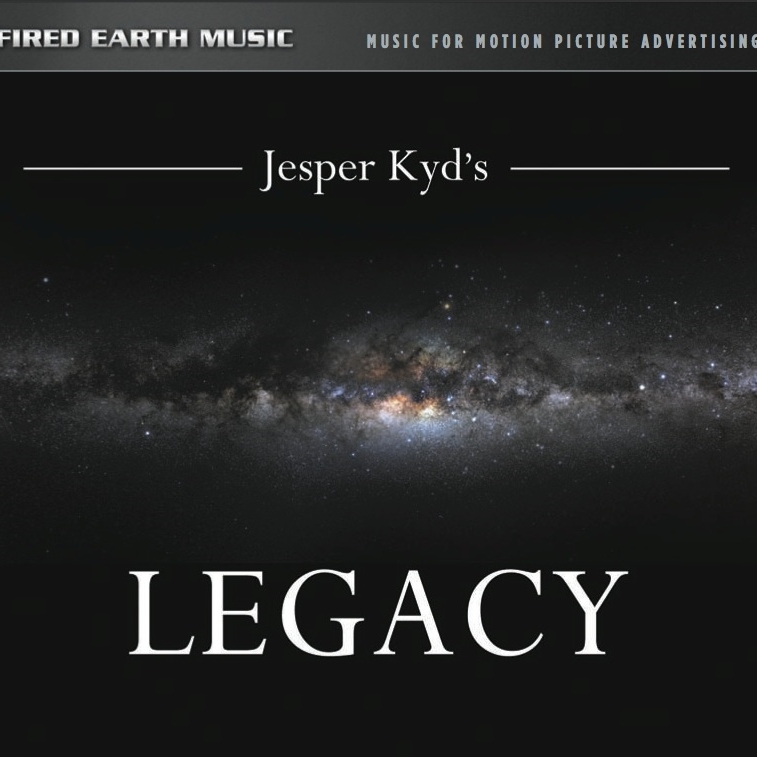 Fired Earth Music: Legacy
Fired Earth Music releases Legacy – a new trailer music album of truly epic proportions, composed by the talented Jesper Kyd.
Legacy is a wonderful collection of epic, heroic and inspiring music, with rousing melodies, beautiful ethereal female vocals, emotive strings, and interesting build-ups. This breathtaking and immersive album  will quickly take you into other worlds…!
Legacy features "evolving epics from the unmistakable Jesper Kyd", says Fired Earth Music. "Ethereal, supernatural, uplifting, and inspiring epics that build throughout".
BAFTA award-winning composer Jesper Kyd is well known for his work for video games such as Assassin's Creed and Hitman.Several tracks of this album also feature the talented female vocalist Melissa Kaplan, "the iconic voice from Assassin's Creed theme "Ezio's Family" and hit trailer track "Aphelion" from Kyd's previous Fired Earth Music Album, Ultimatum, released in 2011." 
Legacy is available to the public for purchase through iTunes and Amazon. For licensing information, visit the Fired Earth Music website. Don't forget to read an interview with Jesper Kyd about Legacy!