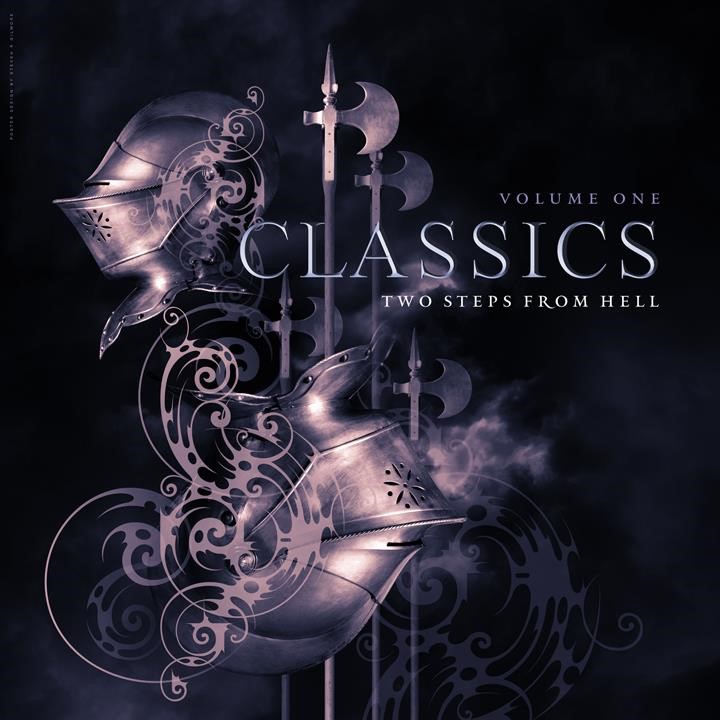 Two Steps From Hell Classics
The legendary company Two Steps From Hell just released one more album to the public, entitled Classics Vol. 01. 
Like the previous public compilations – Invincible, Archangel and Halloween – Classics Vol. 01 brings together some of Nick Phoenix and Thomas Bergersen's best tracks. These have been used in countless trailers, teasers, TV spots and commercials, as well as various shows all over the world, over the past years.
The release of Classics Vol. 01 shortly precedes Two Steps From Hell's highly-anticipated first concert at the Walt Disney Concert Hall in Los Angeles, on June 14th. The show promises to be epic and spectacular, with giant taiko drums, a light show, a video wall, and over 130 performers – Thomas Bergersen on electric violin and drums, Nick Phoenix on percussions and vocals, cellist Tina Guo, female vocalists Merethe Soltvedt and Aya Peard, members of the L.A. Philharmonic, L.A. Master Chorale…
"[We are] doing a concert, and it's not just any concert", Two Steps From Hell says. "This spring/summer you can experience our music performed live by a massive orchestra and choir in one of the greatest concert halls of the world"!
If you haven't bought tickets yet, you can grab them on Ticketmaster.


Classics Vol. 01 is available to the public for purchase in digital format through iTunes and Amazon. Audiophiles and collectors will be happy to hear that the album is also available as physical CD on Amazon, as well as in lossless audio on CDBaby – it is the company's first release in high-quality audio format, and more albums should follow.