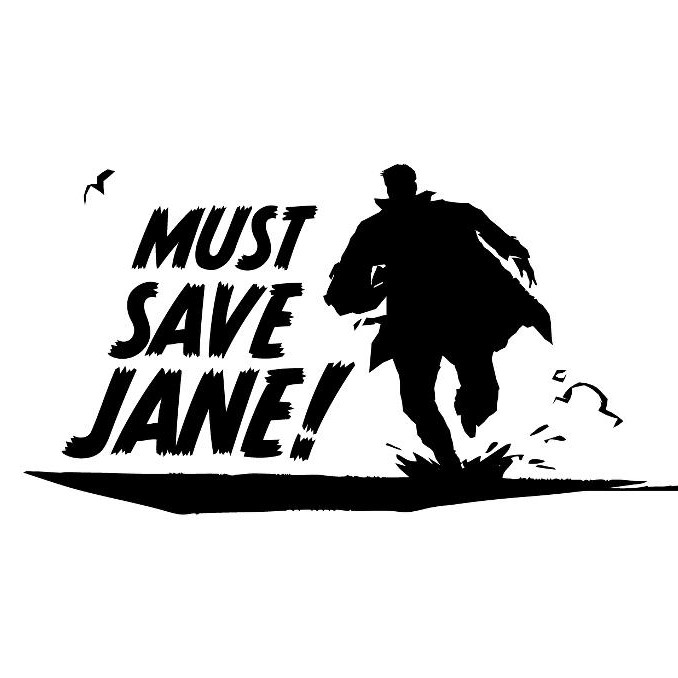 Interview with Must Save Jane
Learn more about the mysterious Jane and the reason she must be saved!

An exclusive interview with Scott Doran, Director & Head of Creative of Must Save Jane, a new company specializing in music for motion picture advertising, and bringing together talented artists such as Jim Dooley, Alex Pfeffer, Inon Zur, and Robin Hoffman.
Trailer Music News: Must Save Jane is Altitude Music's flagship project. When and why was the trailer music company founded ?
Scott Doran: I can't go too far into it because Jane's kidnapping is still under investigation. What I can say is that last year, we teamed up with music supervisor Anton Hiscock and L.A. agent Michelle Di Felice. We tested the water with a sampler of about ten trailer cues and half of them were synced to trailers within a couple of months. So we felt confident that we were onto something. Plus once you get into trailer music it consumes you, I'm always thinking 'how big can you get a back end on a cue'.

TMN: In the description of your latest album Fantasy Adventure, we can read: "Into the unknown, our hero's quest begins. Through wonders and glorious battle he must see his nemesis fall. And for what? His love, his lost soul, Jane!" Who is this mysterious Jane that must be saved?
SC: Jane was taken by the leader of an evil underworld gang. Our hero (her lover) must find her. Sounds simple but his journey will be twisted and epic! There will be space travel, time travel, horror and humour. Our job is to describe what his adventure sounds like.
Listen to a montage of Fantasy Adventure:
TMN: Your catalog already features epic or adventurous orchestral music (Epic Orchestral Hybrid and Fantasy Adventure albums), as well as percussion and sound design (Explosive Drums and Cinematic Drones albums). What other genre(s) can we expect?
SC: There are no rules or plans. We know it when we hear it. We love the hybrid stuff and want to push that envelope hard. But we're working with some top composers, so you can be sure there will be some surprises.
TMN: The trailer music industry is a highly competitive area these days, and various new companies are regularly created. What are Must Save Jane's assets to stay competitive?
SC: Our assets are our composers, the connections and reputation of our agent in L.A. as well as our passion for what makes a trailer cue. The U.K. arm has 20 years experience right across the industry from supervision to management; to being signed to major labels.
TMN: Fantasy Adventure, your latest album, was recorded live with the City of Prague Philharmonic Orchestra. Tell us a bit about this exciting adventure!
SC: Robin Hoffmann went to Prague to oversee the session. We have a video from this recording on our Facebook and on Robin's; the thing that stands out to me is the quality of Robin's writing skills. When we asked him to write for us, he scored the music (as in pen and paper) rather than recording a demo with samples. I hadn't worked with a composer that way before. Old school!
The recording of "A Piece Of Eternity" by Robin Hoffmann:
TMN: Composers Jim Dooley, Alex Pfeffer, Inon Zur, Jimmy Ferrufino, Jonathan Dreyfus, Thomas E. Rouch, Tim Oliver and Robin Hoffman did an excellent job with Fantasy Adventure. Can we expect more music from them in the Must Save Jane catalog in the future?
SC: You certainly can, and other big name composers too, we're very lucky to have some amazing talent involved in Must Save Jane.
TMN: Who else took part to the creation of this album?
SC: The main thing we concentrated on in making Fantasy Adventure was getting the balance between stand-alone tracks that are syncable for the editors, but also making sure the album as a whole is an enjoyable listening experience. It was the most fun I've had listening to recordings coming in. We work from an underground recording studio on Brick Lane that's pretty isolated, but we were playing the tracks so loud anyone passing by would be transported to our fantasy world!
Discover another piece, "Eternal Glory":
TMN: Do you have particular plans for the future? Will you release albums to the public?
SC: We have another drones album coming made by Jim Dooley and Mel Wesson. Mel is probably the best guy in the world at drones. You'll hear him at work on The Dark Knight films. We have another fantasy album called True Magic coming soon too. Look out for super fresh sounding music by S. Peace Nistades and more from the master that is Jim Dooley. I'll be uploading a few sneak preview tracks from that to our Soundcloud very soon. We've been teaming up a few guys up for a new hybrid project. The brief is 'make us the future', anyone out there up to the challenge get in touch!
TMN: Anything else you would like to share with us?
SC: Just that we think this is an exciting time for trailer music. It's only a matter of time before we see trailer cues hitting the top ten singles chart. Two Steps From Hell have paved the way with their commercial success, and I see that continuing and growing in the next few years. It's evolving so fast. If you can sell a multi-million dollar film with this music, then…
TMN: Indeed! We are also convinced that it is an exciting time for trailer music!
---

Must Save Jane's music is currently not available to the public for purchase. For licensing information,  contact Must Save Jane! or Altitude Music. The company is on SoundCloud. You can also 'like' Altitude Music on Facebook, follow them on Twitter, and, last but not least, preview Must Save Jane's latest release, the great Fantasy and Adventure, on the Altitude Music website.