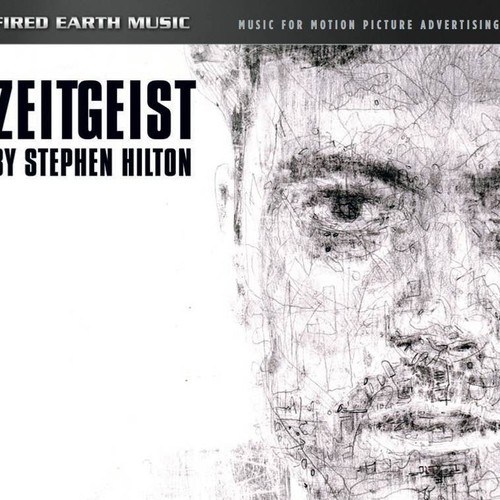 Fired Earth Music: Zeitgeist
"Zeitgeist" is originally a German word, that can be translated to "spirit of the times". With this trailer music release, Fired Earth Music adopts a new style, indie music, that radically changes from their previous album Heroes.
Less orchestral, Zeitgeist features mainly pop/rock/electronic music: "epic and inspirational trip hop, orchestral beats and cinematic indie", according to Fired Earth Music. "Love-tinged soundscapes and experimental orchestral electronica."
Many pieces have light and positive atmospheres, and evocative or uplifting tunes; some tracks, however, are more sad and emotional, like "Dying is Easy".
Zeitgeist was composed by Stephen Hilton. "With his calendar booked up for the foreseeable future on Hollywood's biggest film projects, Hilton felt it was time to work on a solo project, blending his roots with his current film world. This March, Europe sees the release of his first solo record Zeitgeist, an album designed for film trailers. […] The album of ten tracks is split into two halves: 'Day' – love-tinged, dreamy soundscapes and 'Night' – experimental orchestral electronica. The album features interesting string arrangements and performances by 'Geese', the London based duo who have produced remixes and string arrangements for the likes of Hot Chip, Jon Hopkins, David Holmes, James Yorkston, Adrian Crowley and various others."

For licensing information, visit the Fired Earth Music website.
---
UPDATE – March 12, 2013: Zeitgeist is now available to the public for purchase through iTunes and Amazon.