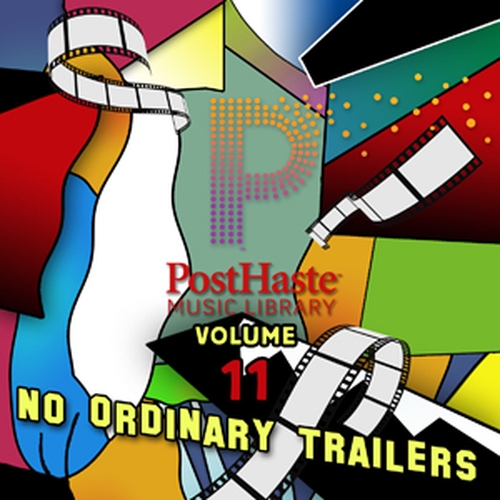 PostHaste Music: No Ordinary Trailers
Vol. 11: No Ordinary Trailers, by PostHaste Music, is out.
This collection of trailer music cues was composed by Jonathan Geer and Jonathan Cooper. You will find orchestral tracks as well as many pieces in an more electronic style. No Ordinary Trailers is available for listening on SourceAudio.
In addition to this, PostHaste Music has also released Vol. 12: Ambient And Atmospheric. This album, featuring nice ambient and evocative tracks, was composed Jonathan Geer, Jonathan Cooper, and Mike Dicillo. You can explore Volume 12 on SourceAudio.
These albums are currently not available to the public for purchase. For licensing information, contact PostHaste Music.