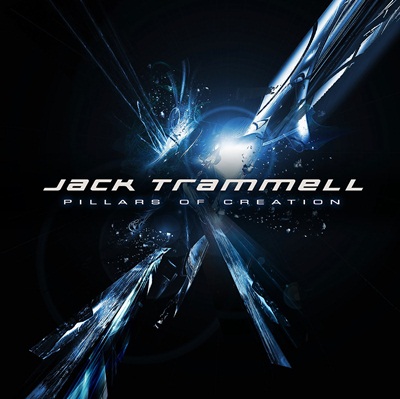 Position Music: Pillars of Creation
 Jack Trammell just released a new trailer music album, via Position Music.
"Jack Trammell's signature sound is not lost in his sophomore record, Pillars of Creation. An awesome follow up to his first record, Pillars of Creation is a hard-hitting combo of heroism, drama, action and excitement. Pushing the envelope in trailer music, this album of dark, epic, cinematic tracks are laced with electronic elements that are percussive, powerful, and face-melting. This is one of our most exciting trailer albums to date!" Position Music says (source: the Position Music newsletter).
Indeed, when you listen to Pillars of Creation, the words that first come to your mind are 'powerful', 'aggressive', 'dark'… This album takes you in a futuristic and post-apocalyptic world, filled with all sorts of machines and robots.  The music would be perfect for trailer for movies such as Transformers. 
Somewhere between industrial, dubstep and electro, Pillars of Creation features a lot of percussion and heavy sounds; some tracks also offer nice melodies, such as "Critical Mass":
Pillars of Creation was composed by Jack Trammell, whose credits include trailers for Call of Duty: Modern Warfare 3, Total Recall, Looper, The Amazing Spider-Man, The Dark Knight Rises, Cloud Atlas, Alex Cross, Mission Impossible: Ghost Protocol, Resident Evil 5: Retribution and more… Which all feature music from his previous album, Behemoth.
"With my newest album, Pillars of Creation, I wanted to dive deeper into my early influences", Jack Trammell explains. "I've always been a fan of Sci-fi films and TV shows like Star Trek, The Matrix, Lost, 12 Monkeys, Star Wars etc. So I tried to incorporate lush atmospheres and other-worldly sound design into my hard hitting style. Songs like "Critical Mass" or "Echelon" are good examples of how I tried to create a spacey, Sci-fi soundscape, while always ascending into a larger, more action packed scenario…just like those great Scifi films do. And I really love some of the new Dubstep coming out. So the whole album has this synergistic marriage of Scifi movie sounds, and hot new Dubstep craziness." (source: Position Music's Facebook page)
"Critical Mass", one of the tracks from Pillars of Creation, has already been used in a TV spot for the upcoming movie Twilight: Breaking Dawn Part 2.

Pillars of Creation is available to the public for purchase through iTunes and Amazon. For licensing information, contact Position Music.