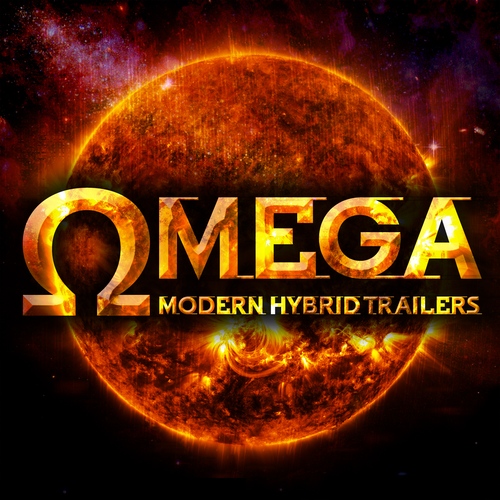 Liquid Cinema's Omega: Modern Hybrid Trailers
Liquid Cinema's new trailer music album is finally here and offers a collection of hybrid pieces, combining orchestra and electronic sounds, with dubstep influences. Most tracks are percussive, but some also feature epic and powerful melodies, such as "Soldier of Fortune", and "False Prophet".
Omega: Modern Hybrid Trailers is described by Liquid Cinema as "hybrid redefined"; it is their "most aggressive and ambitious project yet". It features "innovative, modern hybrid tracks designed for projects needing maximum edge and impact. Omega is 18 tracks of massive dark percussion, epic orchestra, aggressive dubstep synths, radical electronic sound design, and soul crushing builds – all meticulously arranged and engineered for action, tension, fear and larger-than-life heart-stopping moments. Composed and produced by trailer mavericks Max Cameron and David Edwards – whose music have been heard on top trailers, films, TV, and adverts globally – mixed and mastered by legendary Hollywood engineer Rob Beaton, Omega delivers an amazing amount of excitement, energy, mayhem and chaos. Tracks cover a range of tempos and styles, and include easy to edit alternate remixes."
It is Liquid Cinema's twentieth trailer music release.
Discover the whole album:

Omega is currently not available to the public for purchase. For licensing information, contact Liquid Cinema.