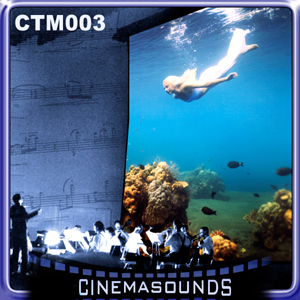 Cinemasounds: Trailer Music Vol. 03 and 04
The library recently released two new volumes of trailer music.
Cinemasounds' latest release is entitled Trailer Music 4. It is a festive, positive and majestic album, perfect for epic ceremonies and sporting events; according to the 5 Alarm Music blog, "the trumpet's blare signals the arrival of the contenders! These tracks are bigger than the credit card bill of those actually in attendance at the Opening Ceremonies. Let the games begin!" Trailer Music 4 was composed by Aram Mandossian. You will probably enjoy a lot "Battle Rock", and "Fortuna Burana" which seems to be a reference to Carl Orff's famous "O Fortuna" from the Carmina Burana album.

Released earlier this year, Trailer Music 3 may also interest you. This is a collection of epic, uplifting and emotional cues, composed by Michael Picton. "Cinemasounds Trailer Music 3 reflect stories of hope, wonder, glory, passion and triumph", 5 Alarm Music says. "All 19 tracks come from musical mastermind Michael Picton […] The emotions are all there, just add picture and watch your vision come alive!"  This is particularly true with tracks such as "Achieve", which is very inspirational, and "Anticipation" and "Epic", which are both full of adventure.
"Achieve":
"Anticipation":

"Epic":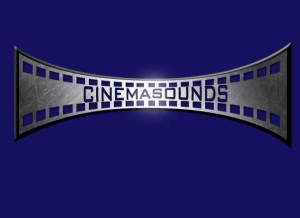 However, what is Cinemasounds? While I am sure that professionals already know about this library, some fans may have never heard of it. Cinemasounds is exclusively dedicated to trailer music and its catalog currently features four albums. According to the 5 Alarm blog, "Cinemasounds brings big, dynamic orchestral compositions that are carefullly crafted for trailers and promos. Cinematic orchestras with choirs and dramatic drum beds are some of the styles featured. Sound design elements are also available, created by Hollywood's trailer editor Rob Chitwood."
Gabriel Shadid, owner of the famous company Epic Score, wrote several cues for Cinemasounds' first album, Trailer Music 1. Needless to say that you will easily recognize his style! Of course, if you like Epic Score, you will probably enjoy a lot Gabriel Shadid's cues for Cinemasounds, and particularly "Call of the Storm". Furthermore, you can hear this track at the beginning of a trailer for the Game of Thrones TV series:
In the Trailer Music 2 album, you may enjoy "Dies Irae", composed by Michael Picton.
Finally, here is a promo video for Cinemasounds:

These albums are currently not available to the public for purchase. For licensing information, contact Cinemasounds.