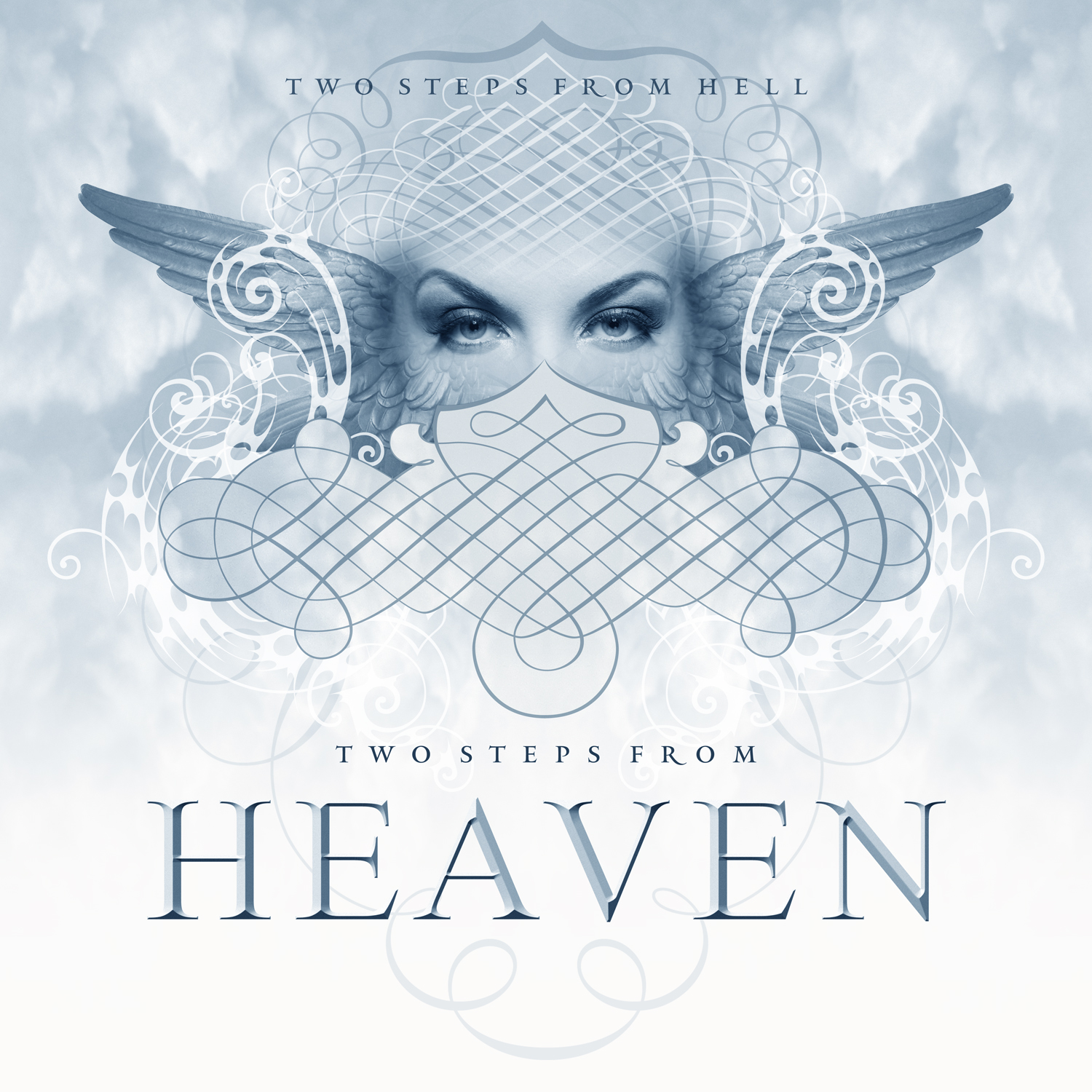 Two Steps From Hell's latest release is Two Steps From Heaven. The name of the album might seem paradoxical, considering the name of the company, but a bit of heavenly music is always welcome!
The album was released in June to professionals only – in other words, trailer editors, producers, music supervisors… Two Steps From Heaven is now available to the public, for listening only, on the Extreme Music site; Extreme Music being Two Steps From Hell's distributor. Fans may not be able to buy the music, but they still have the possibility to discover, and listen to the entire album on Extreme Music.
In the meantime, you can already listen to a medley of the album:
According to Nick Phoenix, Thomas Bergersen, who composed this album, "outdoes himself with a classic release recorded in Brno"!
The music was recorded with famous Capellen Orchestra and Choir, including a 120 piece orchestra, and conducted by Petr Pololanik; Capellen Orchestra and Choir's credits also include all the previous Two Steps From hell albums and some major trailer music albums, such as Vendetta and Elysium by Jo Blankenburg.
The beautiful cover artwork was made by Steven Gilmore.

On a side note, Two Steps From Hell is preparing two new releases, which will be both public. The first one will be Halloween.  Like Two Steps' previous public releases (Invincible and Archangel), Halloween will be a compilation of tracks from their previous trailer music albums, and it will also include new material. Halloween will feature "music from various albums such as Ashes, Shadows and Nightmares and others." Two Steps From Hell explains. "Halloween will also [offer] fantastic new spooky music and promises to be the ultimate Halloween party soundtrack." The release date of the album is set on September, 25th.

The second album expected is SkyWorld. Unlike Halloween, which will feature dark and disturbing music perfect to celebrate Halloween, SkyWord will, on the other hand, offer epic and dramatic music, and should be similar to the previous public albums Invincible and Archangel. It is already considered by Two Steps From Hell as their third major public release, "featuring groundbreaking epic music with a modern twist. SkyWorld will be comprised over mostly new never before heard material. This album forges new ground and we believe it will be appreciated by two Steps fans", Two Steps From Hell says.
The recording sessions of SkyWorld took place in July, both in Brno and Los Angeles.

Two Steps From Heaven is currently not available to the public for purchase. For licensing information, visit the Extreme Music website.