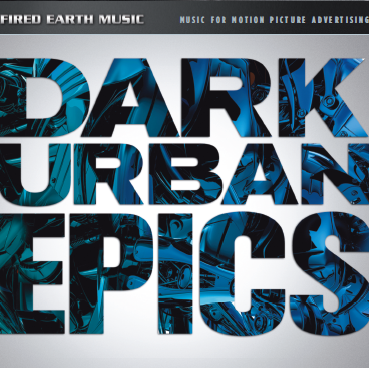 Fired Earth Music: Dark Urban Epics
Fired Earth Music blends urban feel, bad attitude with massive live orchestra to create modern dark hybrid tracks. Dark brass, heroic strings, urban beats, aggressive rock themes and fresh sound design makes Dark Urban Epics the "must have" trailer album. The album featuring 12 cues composed by various artists such as Enrico Cacace, Ben Kopec, Jochen Flach, Benson Taylor and Charles Evans.
Dark Urban Epics is a forerunner of a series of three albums, highly anticipated by music supervisors. The next two – Bad Boy Trailer and Modern Hero Epics – are going to follow in 2012.

Dark Urban Epics is available to the public for purchase through iTunes and Amazon. For licensing information, visit the Fired Earth Music website.