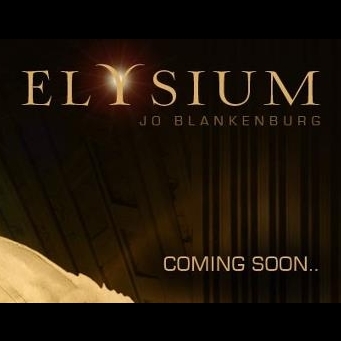 Jo Blankenburg's Upcoming Album Elysium
Jo Blankenburg's next album will be released in a few weeks. 
After Vendetta (released in 2011), here's Elysium, Jo Blankenburg's next album. Like Vendetta, Elysium is a trailer music album that will be released by Position Music, to professionals and to the public. The release date of Elysium is coming closer and closer -it should be out in a few weeks only.
In the meanwhile, Jo Blankenburg has already shared various (and tasty!) pieces of information regarding his new album, via his Facebook page. So, we already know that:
this new album is called Elysium and, like Vendetta, it seems that there is a whole story and concept behind it… Jo also stated that "Melody is King" was the guiding principle when he conceived the music for his new album.
Elysium was recorded in Zlin, Czech Republic, during three days.

it contains choir lyrics in Latin and Sanskrit
there was a vocal recording session with one-of-a-kind singer Felicia Farerre
there was also a vocal recording session with Dominik Brychta for two pieces of the album.
in addition to this, Jo "recorded the highly-motivated, 60-piece Capellen Choir today that truly injected soul and personality into the 11 pieces."
the conductor of the orchestra was Petr Pololanik
Jo even "recorded a record-breaking 52-piece string section with 6 concertmasters in the first violins and three first chairs in all the other sections"!
the track listing is:  Illumielle – Ascencia – Leaving Lemuria – Gryphonheart – Theogony – Voyage dans la Lune – Terra Mirus – Arion – Garador's Flight – Zephyrus – Empyrea. Which makes a total of 11 tracks.
we can have a glimpse of the artwork for Elysium, thanks to this nice Facebook cover: