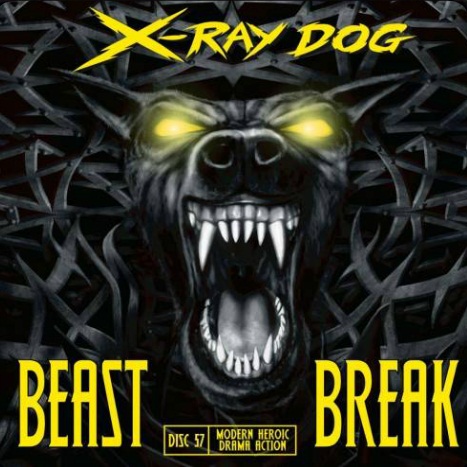 X-Ray Dog's latest addition is Beast Break, an action-packed album, featuring hybrid style cues that combine heavy guitars and orchestra. More precisely,  "modern cinematic industrial rock and electronica orchestral hybrid fused to explode in heroic super-hero action drama fantasy film trailers promos and extreme sports."
Beast Break is divided in three sections: Adventure Epic Heroic, Dark Epic Heroic, and Action Dark Industrial.
It was composed by Chris Field, Beau Burchell, Steve Ouimette, Mitch Lijewski, Jasper Blunk, Brian Rogers (aka LeakyBrain), Benjamin Nils Kopec, Alistair Cooper, Inon Zur, and Guy Erez.
Beast Break is currently not available to the public for purchase. For licensing information, contact X-Ray Dog.