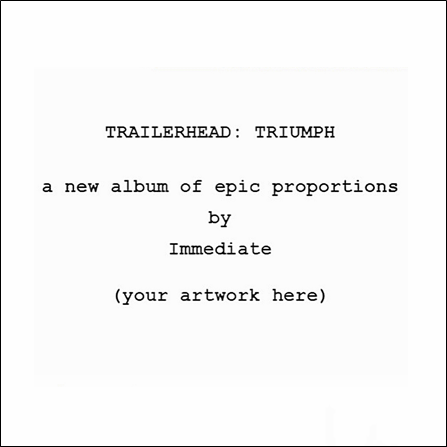 Are you Ready to Triumph?
Some of you may be interested in entering the cover art contest for the next Trailerhead album by Immediate. This album will be the third volume of the Trailerhead series and it will be called Trailerhead: Triumph. The contest, announced in February by Immediate, will take place very soon.
Anticipating this event, and willing to help the future candidates, Immediate shared a medley on Facebook, to give fans an idea of what Triumph will be like. The album is far from being released, but this medley already gives us an excellent preview of what the third Trailerhead  opus will be like – grandiose, epic, majestic, like its predecessors!
"So we are getting REALLY close to announcing the "Trailerhead: Triumph Album Cover Art Contest"." Immediate says. "In the meantime, we're posting a medley of only some of the tracks that will feature on the album. Hopefully, this will start giving some of you early birds ideas to kick around. This is going to be a really interesting album! The tracks in the preview are still the original Immediate Music cuts before undergoing the Trailerhead treatment. We're not ready to release those yet. But this will certainly give you an idea of what's coming….let us know what you think! " (source: Facebook)
This contest will be a real challenge, considering the quality of the arworks that were done for the previous Trailerhead albums:


The big question now is: are you ready to start this contest and try to triumph in it?