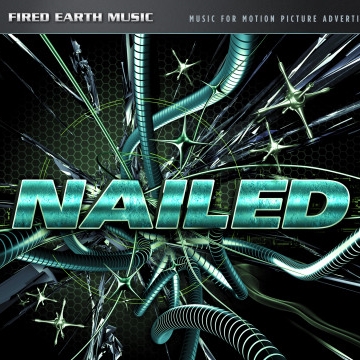 Fired Earth Music: Nailed
Nailed, the 11th album of Fired Earth Music discovers the blur border lines amongst rock, industrial sound and orchestra creating true hybrid sonority.
The album features 12 cues composed by Enrico Cacace and Justin Crosby. I would highlight "Bumper Lock" and "Chockepoint". Both songs are dominated by orchestral sound – create a tense, excited atmosphere.
According to Fired Earth Music these songs perfectly fit to "urban car chase scene, raining bullets, explosions, shoot-outs and stunts" which means these also perfectly fit to my life! When I am driving too fast, shooting my friend during an epic laser tag battle and when I am trying to cook.
Nailed is different from previous releases, but it's a fun listening!

Nailed is available to the public for purchase through iTunes and Amazon. For licensing information, contact Fired Earth Music.