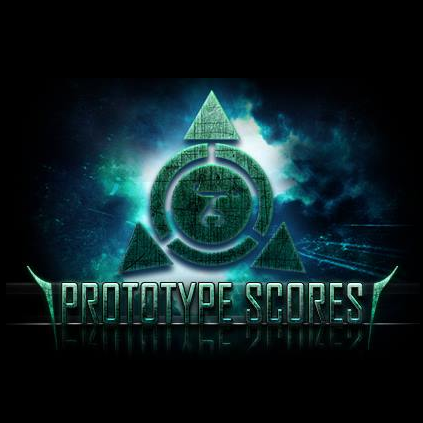 Interview with Prototype Scores
Prototype Scores is a start-up intended to make a stand on the competitive scene of trailer music and video game music. Prototype Scores is lining up talented composers, producers, sound designers, sound engineers including the Israel based Or Chausha whom we made an interview with. As Prototype Scores is new name to the market, it's interesting to know more about the possible outcomes of  this business venture. Know more about them at the website: www.prototypescores.com and in the interview below!
Trailer Music News: Can you tell us more about this project?
Prototype Scores: 'Prototype Scores' first originated from the term Prototype‫.‬ A brand new concept aiming to bring nowadays media music (Video Games, Film, TV, Trailers…) to the next level. The coherence between the Music industry and technology is inevitable.  Allowing us greatly with new possibilities for creating innovative, cutting-edge and fresh music. 'Prototype Scores' wasn't created in a day, it unites selected minds and talents for each individual who has a rich background in the music industry and career on his own. The ensemble ranges from composers/producers to sound designers and mixing/master engineers.
We believe in order to cover every aspect in nowadays production it is not enough to have the skills, it is crucial also to have the access to the proper resources. from a production studio filled with gear for composing and synthesizing to a fully professionally treated mixing room. Joined forces and combining it all. we achieve a powerful team which stands upfront, deliver music in the highest standards available and above.
TMN: Why do you think this team gonna work?
PS: Don't get me wrong there are great teams, production houses and libraries ‫which‬ are doing a fantastic job. Yet, it is rarely to find a team who can provide you with an all round extraordinary product, from the very first notes and harmonies to a fully extended polished mix and master. 'Prototype Scores' provides you with that.
TMN: How does it stand out from the 'crowed'?
PS: 'Prototype Scores' approaches a project in a unique way. We divide it into sections. But it is not one unique talent who is working on it, rather several minds are joined in full effort, combining different tools to one shared goal. For us each customer is provided with a product that stands out, make a difference. When we gather all to one at the final production we create a product which will change his perception of what is great and what is not.
TMN: When will be your debut album released?
PS: Currently we are working simultaneously on several projects. We are proud to announce that we have been commissioned by some of the major production houses in Hollywood and UK ‫writing‬ Trailer Music. Stay tuned!
TMN: Anything else you'd like to share with us?
PS: We'd like to Thank TMN for the support and for this interview. We are looking forward to get acquainted with the industry. We are always welcome to meet new people and collaborations. Feel free to follow us through Facebook and check our website.
TMN: Thank you.