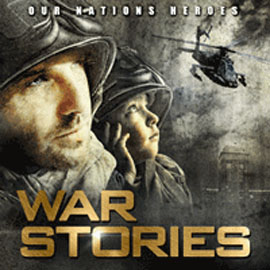 Killer Tracks: War Stories
In April Dramatic Sports was not the only fresh epic release in Killer Tracks library. War Stories, featuring 12 songs,  is organised thematically around three major topics, namely: Road to War, The Conflict, Peace or Annihilation.
War Stories is a comprehensive collection of epic tales told by orchestral masterpieces – according to Killer Tracks' description and our opinion: it is indeed! From the dramatic compositions of Road to War leads to the action based cues of The Conflict which finally ends in the heroic conclusions of Peace or Annihilation – the release offers a lot of epic experiences.
The album is a contribution of many notable composers such as Christian Telford, Davd Travis Edwards, Clinton Rusich, Metthew St. Laurent.
War Stories is currently not available to the public for purchase. For licensing information, contact Killer Tracks.